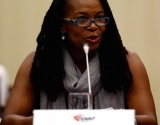 April 02, 2015
Just for a fleeting second...the story put out yesterday by Bring Back the Mile had me expostulating.
By Mike Rowbottom, Inside the Games
I like to think I would have spotted the one about the Olympic Games being replaced by the Hunger Games.
Likewise the story which appeared in the media...
Read More
comments