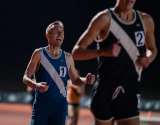 March 09, 2021
It's all my favorite ingredients: a race that holds meaning, and a race rich with fierce competition.
By Nick Willis for Tracksmith
"Nicholas, you're a hunter!" My coach likes to tell me whenever I go to the front of a race too early. It usually ends in disaster, because he's right, I'm not a...
Read More
comments