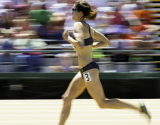 February 09, 2016
"I have to go all in. I have to be unapologetic about having goals and wanting them."
By Adelle Jackson-Gibson, Excelle Sports
Four years ago we might not have been professional athletes, but we had all the aspirations in the world — some larger than others of course. One summer at Yale, Kate...
Read More
comments