Buffalo area clubs unite to create Mile races series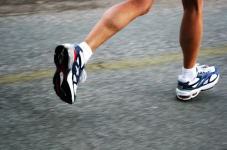 July 20, 2015
"When I saw that the series was coming up, I was really excited…it's my favorite distance."
From The Buffalo News
It should be a wonderful summer for Jim Figler of Hamburg. For once, there are enough Mile races scheduled around town to keep him satisfied.
"It's my favorite distance," he said.
That's because a series of six one-Mile races is taking place in Western New York. It's called "The Runner's Roost 1 Mile Challenge." The series began on July 8 in East Aurora, and will run through Sept. 17 in Lockport.
"When I saw that the series was coming up, I was really excited," Figler said. "You have to run the Mile just right."
Last year there were only two one-Mile races on the calendar. One, sponsored by the Greater Buffalo Track Club, was on a track. The other was the Mueller Mile in Tonawanda.
Continue reading at: www.buffalonews.com