Grunewald, McNamara to Defend GNC Live Well Liberty Mile Titles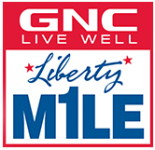 July 13, 2015
4th edition in downtown Pittsburgh offers $25,000 prize purse; third stop on BBTM Grand Prix Tour 2015
From P3R Events
Defending GNC Live Well Liberty Mile champions Jordan McNamara and Gabriele Grunewald will return to the Steel City to defend their titles at the 2015 race, scheduled for Friday, July 31. The 4th edition features a prize purse of $25,000, the third largest for U.S. road Miles.
A two-time event runner-up in 2012 and 2013, McNamara edged out 2012 Olympic silver medalist Leo Manzano in the 2014 race with a time of 4 minutes, 3 seconds. McNamara, 28, will face tough competition this year from Jack Bolas, who won the inaugural Bring Back the Mile Grand Prix Tour title last summer.
Grunewald, 29, took the women's crown last year clocking 4:33. She outkicked her Team USA Minnesota teammate and two-time defending race champion Heather Kampf. The event record holder Kampf again looks to be Grunewald's biggest challenger at the 2015 race and she recently captured her third USA 1 Mile Road crown as well as a 1500 meter personal record of 4:04.50 at the 2015 IAAF Golden Gala in Rome.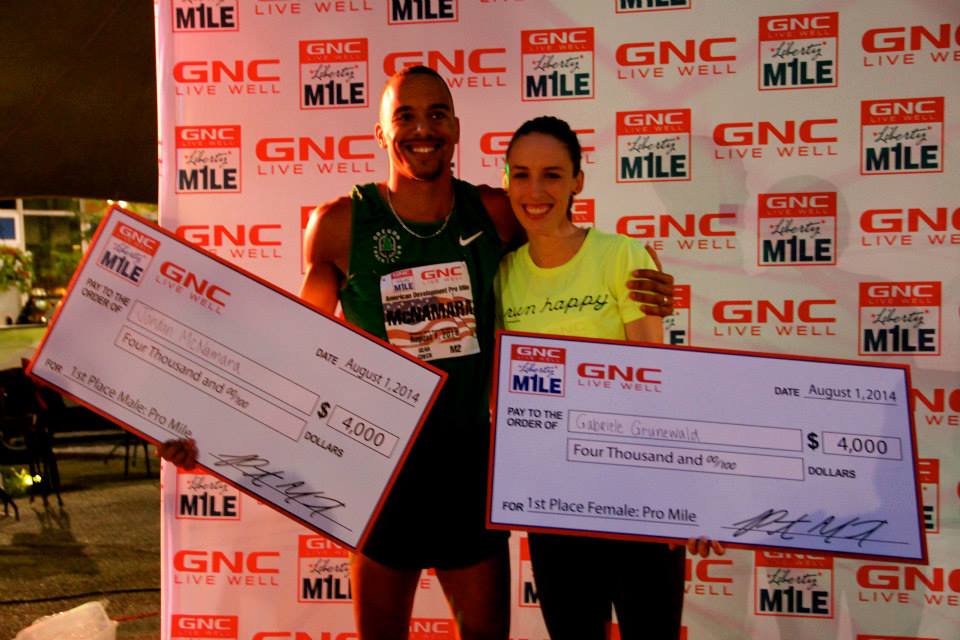 "I'm really looking forward to returning to Pittsburgh to defend my title in the GNC Live Well Liberty Mile," Grunewald said. "This will be my third year racing and this event has quickly become one of my favorites on the road racing circuit. I can't wait to get back this year and take a crack at the course record."
The American Development Pro Mile features $20,000 in guaranteed prize money that goes 10 deep with each race champion awarded $4000. The GNC Live Well Liberty Mile is also the third stop on the Bring Back the Mile Grand Prix Tour 2015.
The USATF-certified, u-shaped course takes participants on Penn and Liberty Avenues in downtown Pittsburgh with post-race activities in Market Square, including the GNC Live Well's 80th Anniversary Celebration Tent.
For more event information or to register, visit: LibertyMile.org
FACEBOOK: Liberty Mile TWITTER: @LibertyMile HASHTAG: #LibertyMile