Mile Moment of the Month: The Mile of the Century – Bannister vs. Landy 1954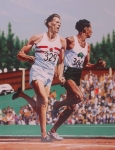 August 07, 2014
First time two men go sub-4 minutes in the same Mile race
By Bring Back the Mile
Sixty years ago, on Saturday, August 7, at the 1954 British Empire & Commonwealth Games in Vancouver, Canada, the world's two best Milers, England's Roger Bannister, the first man to run a sub-4 minute Mile, and Australia's John Landy, the second man to break 4 minutes and at the time the world record holder, waged a titanic battle over the storied distance.
A packed Empire Stadium of more than 30,000 spectators, plus an international television audience of 10 million, collectively witnessed what was dubbed "The Mile of the Century" or "Miracle Mile". The match-up did not disappoint as Landy, 24, took out the pace, aiming not only to win, but also to break his world record (3:58.0).
Bannister, 25, sat behind the front running Landy, and off of the final turn, Bannister, a 1952 Olympian, surged past his tiring rival, who looked over his left shoulder as Bannister went by on his right. The Brit broke the beam in 3:58.8 followed by the Aussie in 3:59.6.
In a truly epic race, it was the first time two men broke 4 minutes for the Mile in the same race, and for Bannister, the win capped his legendary Mile career with a personal record and his second & last sub-4 minute Mile. Full epic race video below.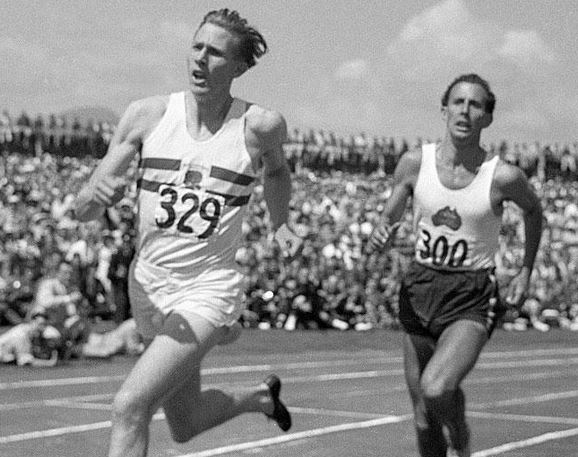 The Mile of Century: Bannister vs. Landy
Vancouver, CAN, Saturday, August 7, 1954