Olympic Champion and IAAF Presidential candidate Sebastian Coe ups his game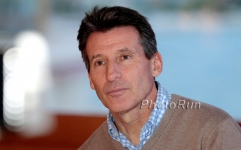 July 13, 2015
With six weeks to go until the election, Mile legend and IAAF Presidential candidate Sebastian Coe has today launched a campaign film featuring iconic athletes past and present as well as British Prime Minister David Cameron.
By Larry Eder, RunBlogRun
This is a pretty impressive video with support from all around the globe. Mile legend and two-time Olympic champion Seb Coe has finally decided to show that he is in his bid for the IAAF Presidency with his whole heart and soul.
I have also attached the Manifesto from Seb Coe to this note as well, it is called Growing Athletics in a New Age.
With the current issues in our sport, leadership over the next 15-20 years is crucial. How do we control cheating in the sport, which adds a stench to our sport each and every day, no matter what we do? How do we bring in companies that are spending millions into athletics? How do we open the sport in television so more can see? How do we really accept social media, from Facebook to Periscope, knowing that all interest in sport does not devalue brands but increases them?
How do we look at the big picture? Well, first we have to know what the big picture is? Both Sergey Bubka and Seb Coe have their suggestions and answers.
Continue reading at: www.runblogrun.com
Seb Coe 2015 from Seb Coe 2015 on Vimeo.