Q&A with John Gregorek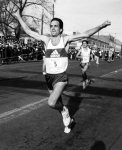 November 25, 2018
Running 3:51 for the Mile was another race where we had set a goal for me to run in Europe that summer... It was one of those races where everything clicked. I didn't win the race – I only got sixth place, but I got everything out of myself that day.
By Gary Cohen
John Gregorek was a member of the 1980 & 1984 United States Olympic teams in the 3000 meter steeplechase. He set his personal best time of 8:18.45 at the 1984 Olympic Trials. John also was on the U.S. team at the 1987 World Championships at 5000 meters. Gregorek missed the 1992 Olympics as he finished third at Olympic Trials 5000m but didn't achieve the Olympic 'A' standard. He is a 1982 graduate of Georgetown University where he anchored the 1982 NCAA indoor distance medley relay champions and the 1982 Penn Relays DMR champs that broke Villanova's 16-year winning streak. He was an 8-time All-American, 6-time Big East champion and 5-time IC4A champ. In cross country John finished in the top 30 twice at NCAAs while also winning two Big East XC titles. He graduated from St. Anthony's High School (New York) in 1979 where the two-time state cross country champ was the fastest high school runner in the United States in 1978, winning the Mile at the Golden West Invitational in 4:05.4 and clocking 8:50.7 for two miles.
John and his son, Johnny, are the fastest father-son Mile duo in history with an average time of 3:52.25. Along with his wife, Chris, John is a part of the fifth fastest married couple Mile duo ever with their average of 4:10.17, and together, the trio is the fastest Mile family (mother, father, son), boasting an impressive 4:04.50 average!
His personal record times include: 800 meters = 1:49.41; 1500 meters = 3:35.3; Mile = 3:51.34; 2000m = 5:00.19; 3000m = 7:41.18; 3000m steeplechase = 8:18.45; 5000m = 13:17.44; 10,000m = 29:31.4 and marathon = 2:16:31
John has been inducted into the Penn Relays Wall of Fame, Georgetown Athletic Hall of Fame, the St. Anthony's High School Athletic HOF and the Suffolk Sports HOF. He coached cross country and track & field for over ten years at Brown University and currently works as a representative with ASICS. He resides in Seekonk, Massachusetts with his wife Chris of over 35 years.
Gary Cohen: John, when you started running over four decades ago could you have imagined being a part of the running community as student-athlete, professional runner, coach, father to a professional athlete and working with a major apparel and shoe company for all these years? When you look back, how amazing is this and how rewarding has it been to have running as such a big part of your life?
John Gregorek: It's certainly been a blessing to have fallen into the sport. I grew up playing football, basketball and baseball and that was all good being in the team sports. At one time I just fell into running and so many good things have come as a result of that. I met my wife because of getting a scholarship to Georgetown and then having our family. I've made great friendships and traveled the world. I had great opportunities to make Olympic teams and to meet athletes from other countries and to broaden my horizons. It's been a blessing and primarily due to the people I've met through the sport.
GC: You made two Olympic teams, but your first in 1980 was the Moscow Summer Games that President Carter boycotted. How thrilling was it to finish in the top three at the Olympic Trials and to make the team as a college sophomore, but also disappointing in not being able to compete?
JG: When I look back on it, having not gone became more disappointing later in life. I made the team and I was really an outside shot. My initial goal was to experience the Olympic Trials. Then at the Trials my goal became to make the finals. Then when I made the final I aimed to make the top six finishers. Making the team was incredible and was completely unexpected. Although I say that, my coach would rebuke me for saying that because before the Trials we had done a lot of physical preparation and mental preparation. But, at the same time, I was only 20-years-old and it was kind of a long shot for me to make the team. When I did make the team and knew we weren't going to the Olympics, I was only 20 and figured I'd just do it the next time, as if it wouldn't be that difficult to do. We eventually did get to go to the White House and they had a ceremony for us which was great and fun. But it would have been awesome to have gone to the Olympics for the whole experience. I think it would have helped me tremendously in future international competitions to have gone through that. The experience of an Olympics is so important as it takes a dry run to really feel what it is about and to know how to handle it all. There is everything including the Olympic Village, the training, the difficulty getting around and then waiting in the room before you compete for about 45 minutes without being able to really move around and warm up. There are all those things you must go through at a big international competition like the Olympics. The 1984 Los Angeles Olympics was my first time going through it and I sure could have used the prior experience.
Continue reading at: garycohenrunning.com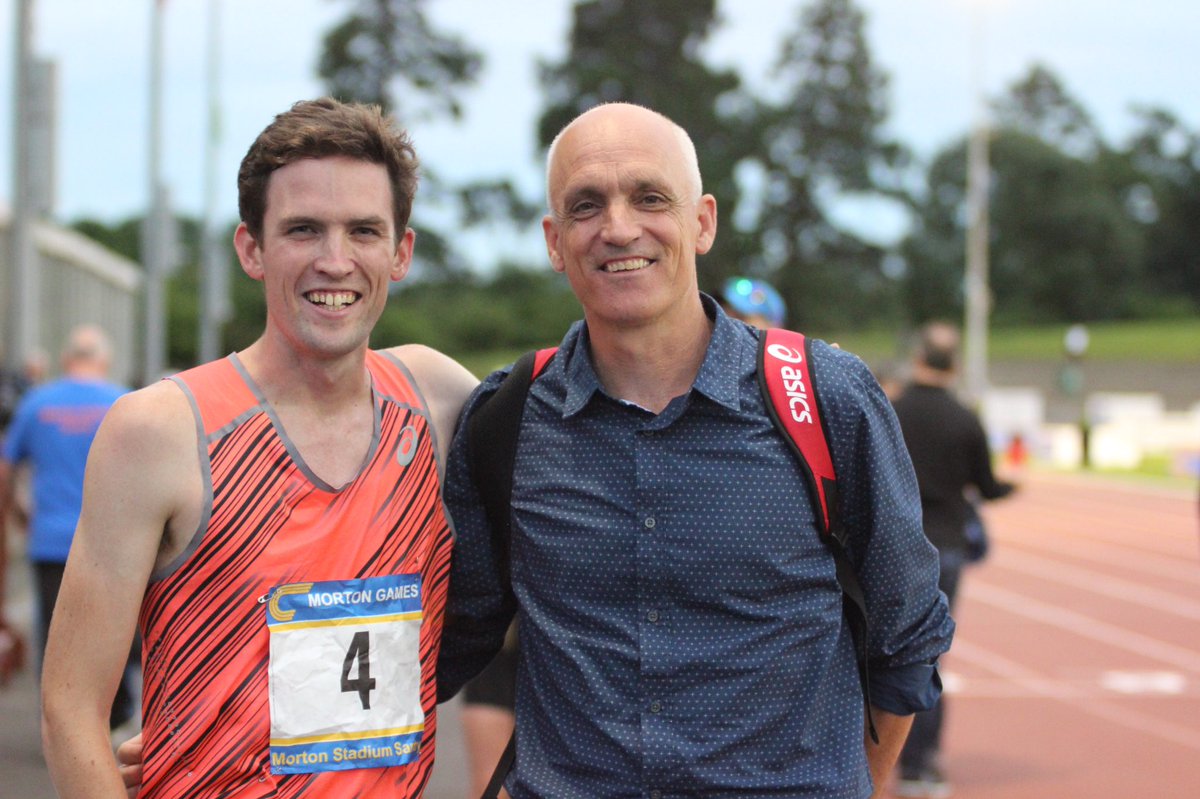 Johnny & John Gregorek, the fastest son-father Mile combo