Running (and chatting) a magic Mile with Manzano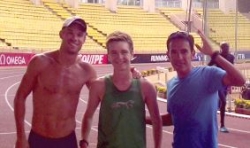 August 07, 2013
In America, "When they ask you how fast you run, it's always about how fast you run the Mile rather than the 1500."
By Alex Mills, Athletics Weekly
When most people think of the Mile, names such as Seb Coe, Steve Ovett and Steve Cram are sure to spring to mind. The name Leo Manzano is perhaps a little less likely. However, while the British trio's names may be draped in the history of the event, none of the first three can lay claim to having their own Mile race named specifically after them.
Based in Austin, Texas, and now in its third year, the Manzano Mile is organized by 2012 Olympic 1500m silver medallist Manzano and looks to inspire the youth to take up running while increasing the exposure of the distance to the masses of America.
Alex Mills caught up with Manzano and his teammate Nick Symmonds in Monaco ahead of the Diamond League meeting in July with the aim of running at least a Mile with the man who owns his own.
The magic of the Mile
All week I'd been fearing but also eagerly anticipating this run. Would they go too fast? Would I keep up? Where would we run?
Before we'd even got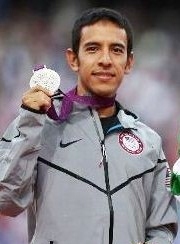 to the track, my mind was put at ease as I was introduced to Nick for the first time. A confident character, he is an American Olympic 800m finalist and a man that loves to chat. Nick was to run in the 1500m alongside Leo (left, PhotoRun) the following evening and told me doing the distance was to make him stronger ahead of the World Championships in Moscow.
He explained that we would be going for a 20 minute 'jog' next to the coast that he claimed had stunning views. He wasn't wrong!
We headed towards the coast at a timid pace, I assume to enable me to keep up and ensure that my elite running partners didn't overwork themselves. Either way it felt good, even if my speech was a little less clear and concise than theirs.
The run was 10 minutes out and back. For the first half we talked about sponsorship and the 1500m before moving on to discuss the big one: The Mile.
Continue reading at: www.athleticsweekly.com