The Navy Mile Joins Bring Back the Mile Grand Prix Tour 2016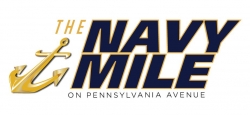 April 12, 2016
Second event edition will be the sixth and final stop of the Tour 2016 featuring a total prize purse exceeding $120,000; Medtronic TC 1 Mile next stop on May 12
SANTA BARBARA, Calif. – Bring Back the Mile, the national campaign to elevate and celebrate the storied distance, has announced that The Navy Mile on Pennsylvania Avenue presented by USAA has joined the Bring Back the Mile Grand Prix Tour 2016 as the sixth and final stop. The 3rd Tour edition features 6 marquee Mile events from across the country and offers more than $120,000 in guaranteed prize money.
"We welcome and salute the second edition of The Navy Mile on Pennsylvania Avenue as our Tour 2016 finale. Ending the racing season in our nation's capital will provide a great backdrop and capstone for the Tour, top Mile athletes and all the participants and spectators," said BBTM Founder Ryan Lamppa.
"We are thrilled to be part of the Bring Back the Mile Grand Prix Tour. Together with BBTM and the other 5 Tour events, we look forward to celebrating the Mile and building upon the success of our inaugural year," said Bethany Klein, Executive Director, National Capital Council of the Navy League.
The 2016 Navy Mile on Pennsylvania Avenue will be held in Washington, DC on Sunday, October 2. The race offers $15,000 in Open prize money that goes 5-deep per gender ($3000 race champion, $2000 runner-up, $1250 third, $750 fourth and $500 fifth). In addition, there is a $1000 bonus if the winner goes sub-4:00 (men) or sub-4:35 (women) plus a $100 bonus per gender for anyone bettering the first-year event record: 4:16.07, Sam Penzenstadler (USA / VA) and 4:52.34, Kenyetta Iyevbele (USA / NC).
The next and second BBTM GP Tour 2016 stop is the 11th Medtronic TC 1 Mile, also the USA Road Championship, in downtown Minneapolis, MN on Thursday evening, May 12.
Bring Back the Mile Grand Prix Tour 2016 Events
• 4th Camel City Elite Mile, Winston-Salem, NC, January 30, $15,000 plus $1000 facility record bonus
• 11th Medtronic TC 1 Mile: USA Road Championship, Minneapolis, MN, May 12, $25,000 plus $10,000 course record bonus
• 2nd West Chester Mile, West Chester, PA, August 11, $15,000
• 5th GNC Live Well Liberty Mile, Pittsburgh, PA, August 26, $20,000
• 10th Minnesota Mile, Duluth, MN, September 11, $20,100
• 2nd The Navy Mile, Washington, DC, October 2, $15,000 plus performance bonuses
The prize purse for the above Tour events exceeds $110,000 plus a record $10,000 for the Grand Prix athletes. Per Tour event per gender, the top 6 will score points (10, 8, 6, 4, 2 and 1) with the top 4 scorers earning Grand Prix money ($2500, $1000, $750 and $500) plus, new this year, a $250 bonus for the Tour Performance-of-the-Year will be awarded per gender.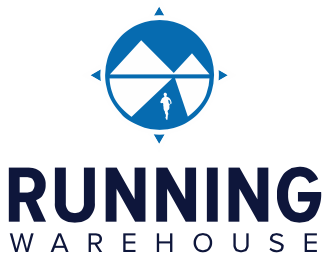 In addition, at each Tour stop, the Running Warehouse "Pick-the-Winner" online contest engages Mile fans. HOW IT WORKS: Arrange the order of the Men's & Women's Tour event field on how you think they will finish. The one with the most in finish order will win a pair of shoes from Running Warehouse as well as a BBTM swag package. Tie-breakers will go to the closest winning time selected. In addition, everyone selecting the Men's & Women's winners will go into a random drawing to win one of two BBTM prize packages.
BBTM Grand Prix Tour Champions (2014-15)
2014 Jack Bolas (NC) Heather Kampf (MN)
2015 Jack Bolas (NJ) Heather Kampf (MN)
Visit www.bringbackthemile.com/tour or contact media@bringbackthemile.com for more BBTM Grand Prix Tour information and news.