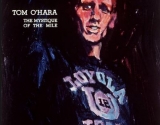 June 22, 1964
Loyola's Tom O'Hara can clock a Mile in less than 4 minutes, and for hours without a halt. Hardly anybody is able to catch up with him—until he stops. Then his rampaging doubts do.
By John Underwood, Sports Illustrated
A Mile runner does not run a Mile, he bombards it with logic. He plots it,...
Read More
comments