Americans Leslie, Felnagle Win Morton Games Mile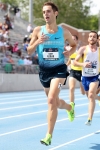 July 18, 2013
Mile champions set personal and meet records, 3:55.85 and 4:30.44, respectively; nine men sub-4 minutes; two national Mile records
By Noel Guiden, Morton Games
DUBLIN, Ireland - A truly fantastic athletics meet at Wednesday night's Morton Games in Santry. A night of highlights and magnificent performances included three stadium records, two national records, 58 personal records and nine sub-4 minute Miles.
The SSC Women`s International Mile delivered for the second successive year a stadium record as Brie Felnagle (USA) clocked 4:30.44, edging Canada`s Hilary Stellingwerff who ran 4:30.95 with Ioana Doaga (ROU) third in 4.32.89.
Final event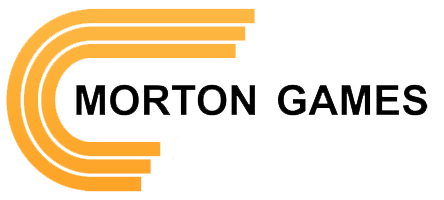 of the night was the Morton Mile where the pace making was virtually spot on however only Cory Leslie (USA) followed and with 600 to go he had a considerable lead. At the bell he held the advantage with the chasing pack closing,but he roared down the home straight to win the 2013 Morton Mile in 3:55.85, a personal record, and one of the fastest times in recent years. In addition, it was the fourth consecutive U.S. win in the Morton Mile.
Duncan Phillips (USA) took a massive two seconds off his PR placing second in 3:56.27, while third, quite unbelievably was that man Juan Luis Barrios, 45 minutes after winning the 3000, recording a time of 3:57.34 , a new Mexican national outdoor record. Fourth in his 4th Morton Mile was Craig Miller (USA) 3:57.35; fifth and also setting a national record was Romanian`s Loan Zaizan 3:57.73; sixth Liam Boylan-Pett (USA) in a new PR of 3:57.75. David McCarthy (West Waterford) was first Irishman 3:57.75 and there where two first time sub-4 minute Milers Alberto Sanchez (ESP / Sligo AC) 3.57.97 and Eoin Everard (IRL / KCH) 3:58.93.
Also in the Junior MIle, a fine win by Danny Lawlor (SLOT) 4:16.23 with last year`s winner Aaron Hanlon (Clonliffe) runner-up in 4:16.69 and Cillian Kirwin (Raheny) third 4:19.31.
Continue reading, includes full results, at: http://mortongames.ie