Atlanta Track Club Signs Kirubel Erassa to Elite Team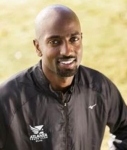 November 06, 2015
Local rising star and sub-4 minute Miler returns home to chase Olympic berth
ATLANTA – Continuing its pursuit of helping Atlanta based athletes chase their Olympic dreams, Atlanta Track Club has added middle- and long-distance runner Kirubel Erassa to its elite team. Erassa is the latest of several recent recruits to Atlanta Track Club Elite.
Born in Ethiopia, Erassa became a U.S. citizen, grew up in Georgia and attended Grayson High School from 2007 to 2010 where he won multiple state championship titles in track and cross country as well as a national championship title on the track. Following his success in high school, Erassa grew into a standout athlete at Oklahoma State University. He was a NCAA Division I runner-up at 3000m in 2014 and iwa a seven-time All American. Erassa is also a seven-time Big 12 Conference champion with six titles in track and one in cross country. His personal records include 3:58.76 and 13:27.55 at the Mile and 5000m, respectively.
"I am excited to return to my hometown to join Atlanta Track Club Elite," said Erassa. "I have had a lot of success in the Atlanta area, and I am looking forward to the opportunity to compete and train alongside Georgia's top athletes with the support of expert coaches and the entire Atlanta Track Club organization."
Other recent additions to Atlanta Track Club Elite include:
• Christy Cazzola, a five-time NCAA Division III record holder and 17-time national champion who competed for the University of Wisconsin-Oshkosh. She has PRs of 2:02.95 at 800m, 4:14.20 at 1500m and 4:33.97 for the Mile.
• Matt McDonald, a three-time NCAA national qualifier in track & field and cross country at Princeton University. He was also an Ivy League champion in the 10,000m.
• Andrew McLain, a seven-time NCAA Division II All-American at Lewis University in Chicago. He was also a Great Lakes Valley Conference champion in the 5000m and 10,000m.
Atlanta Track Club Elite athletes train together and represent the Club at local, regional and national races as well as in the community. In addition to training and racing, Atlanta Track Club Elite team members teach, engage with and help support the Club's more than 24,000 members.
To learn more about Atlanta Track Club Elite, visit: atlantatrackclub.org