Bringing back the Mile in NJ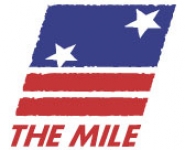 September 07, 2013
Ocean Avenue Mile to elevate and celebrate the iconic distance next Saturday in Long Branch
By Madeline Bost, The Daily Record
Hey! Forget that half-marathon stuff. It's already passé if you follow the sport through the running magazines and online. The newest and hottest distance to train for is the Mile.
The Mile? Yep. A dozen New Jersey Masters runners traveled to Pittsburgh in August to compete in the GNC Live Well Liberty Mile, a race that is part of the Bring Back the Mile Tour taking place around the country. Both Runner's World and Running Times magazines have featured articles about the Mile and the Bring Back the Mile national campaign recently.
While there was a sprinkling of racers, who specialize in the Mile or the 1500 meters on the track, a good number at the Pittsburgh race, probably the majority of entrants were road racers looking for a change of pace.
Officially the first New Jersey man in the Masters race that was a national championship was Bill Zink of Wykoff who runs for the North Jersey Masters team. In 2012 running in the 40-plus Mile in Pittsburgh, Zink hit the tape in 4 minutes, 56.4 seconds and was the first Masters man to finish. The 2013 USA Masters Championship changed the competition bringing in elites from across the country.
Zink, 52, ran the exact same time this year but the field had changed and he finished down quite a bit but still a respectable 18th overall and better yet, 18th in the Age Grading list at 87.64 percent.
Continue reading at: www.dailyrecord.com