Cruz Culpepper's high school sub-4 dream delayed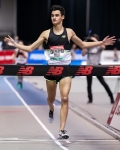 April 14, 2020
"I'm disappointed that it's probably not going to happen outdoors, but I ran super-well indoors and a lot of people didn't get the chance to do that, so I'm not super-bummed."
By Jeff Hollobaugh, Track & Field News
HE CAME OH-SO-CLOSE to breaking the coveted 4:00 mark this indoor season, but his near miss isn't eating Cruz Culpepper (Niwot, Colorado) up.
"I was slightly disappointed," Colorado prep Mile star says of his 4:00.10 that came on Seattle's oversized oval at the February 15 Husky Classic. "I wanted to break it, but I wasn't devastated, you know?"
As it was, the 17-year-old's performance placed him as #3 individual all-time among American preps indoors on all sizes of tracks (see below). Culpepper placed 5th in the race won by Oregon's James West in 3:57.43, diving at the line to edge Texas frosh Crayton Carrozza by 0.01.
During the race, he says, he wasn't fixated on the clock. "I was hurting bad, just running hard," he explains. "I didn't know exactly what time I was at. I was just kind of in the race racing."
Two weeks earlier on the same track, Culpepper had run a PR 4:01.66 in finishing 4th against a field of pros. "It all came together pretty well," he says. "I ended up not taking a big break after cross country to just keep that fitness going. It came together well for indoors."
It marked a solid year of improvement for the Niwot High School senior, who clocked 4:04.82 last year. Last fall he led his teammates to the State-4A cross country title—it was his fourth individual state crown in XC and track—but he also made it known he was going to skip the school track experience his senior year to chase down some weighty goals. "I was hoping to break 4:00," he says, "and then, potentially qualify for the Olympic Trials."
Olympic-sized goals, to be honest, aren't new to the household. Both of his parents ran in the '00 and '04 Olympic Games. Father Alan ran the 10,000 in Sydney and finished 12th in the Athens marathon. Mother Shayne (née Wille) ran the 1500 in Sydney and the 5000 in Athens. In between, she won a bronze in the World Indoor 3000.
Yet the oldest of their four sons spent more time playing tennis than running as a youngster. "I'd run occasional turkey trots and stuff," he allows. It wasn't until after his frosh year that he started getting serious about running. As a soph, he churned out a 4:11.75 in the Brooks PR race.
Continue reading at: trackandfieldnews.com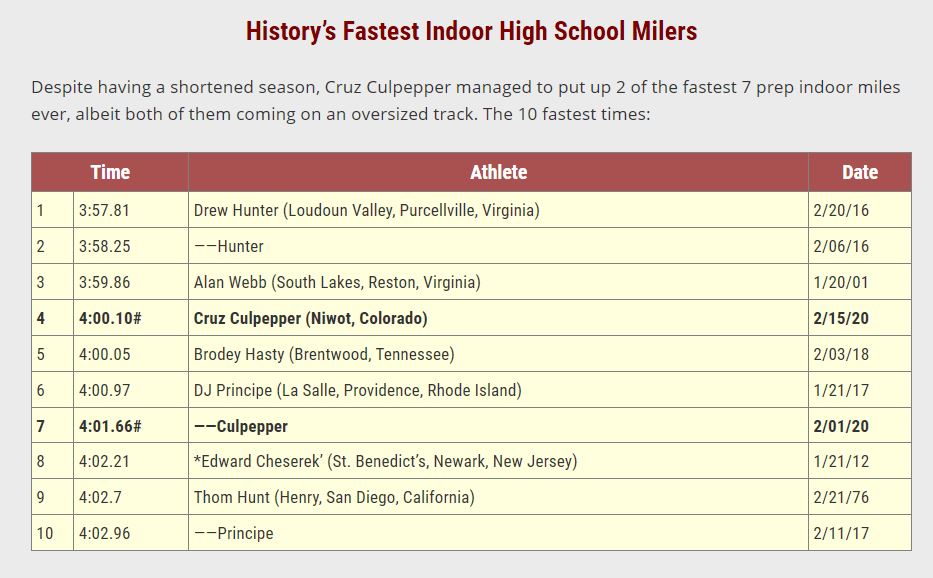 PHOTO CREDIT: Kevin Morris