Endless Mileage Project recognizes every first U.S. sub-4 and 4:30 Miler with tree in Fast Forest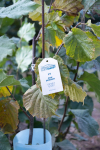 November 17, 2022
Rio Olympian and three-time U.S. champion Ben Blankenship spearheads launch of non-profit organization
EUGENE, Ore. – Ben Blankenship has unveiled his non-profit the Endless Mileage Project, an organization dedicated to the intersection of sustainability and the running community.
Endless Mileage will focus on two endeavors to foster sustainable environments and programming that inspire the next generation of track & field athletes to break barriers.
First endeavor, the Fast Forest will act as a visible recognition of accomplishing one of the most storied feats in track & field: the 4-minute and 4:30 standards in the Mile. A tree has been planted for every U.S. athlete who has achieved the recognized mark, and trees will continue to be allocated as future generations accomplish the feat. With the support of Willamalane Park & Recreation District, the orchards of the Fast Forest live within Dorris Ranch (205 Dorris St, Springfield, OR 97477). Dorris Ranch is a natural historic preservation site, living history farm, a working commercial filbert orchard, and a public park with a rich history in the Oregon running community.
"Selecting 4:30 as the women's barrier for the Fast Forest made perfect sense," says Endless Mileage Vice President Stephanie Garcia. "As a track athlete, the 4:00 barrier in the Mile for men was legendary, but finding an equivalent quest as a female Miler was an important part of validating our experience on the track as well. Targeting a sub-4:30 Mile felt like a true test, requiring raw speed and grit as well as proper endurance to enable us to hold a hot pace for four laps of the track. As more and more women break through this goal, there will of course, be a next jump up – a more daunting time barrier to target. For now, it's so gratifying to cheer on other women as they attempt their first sub-4:30."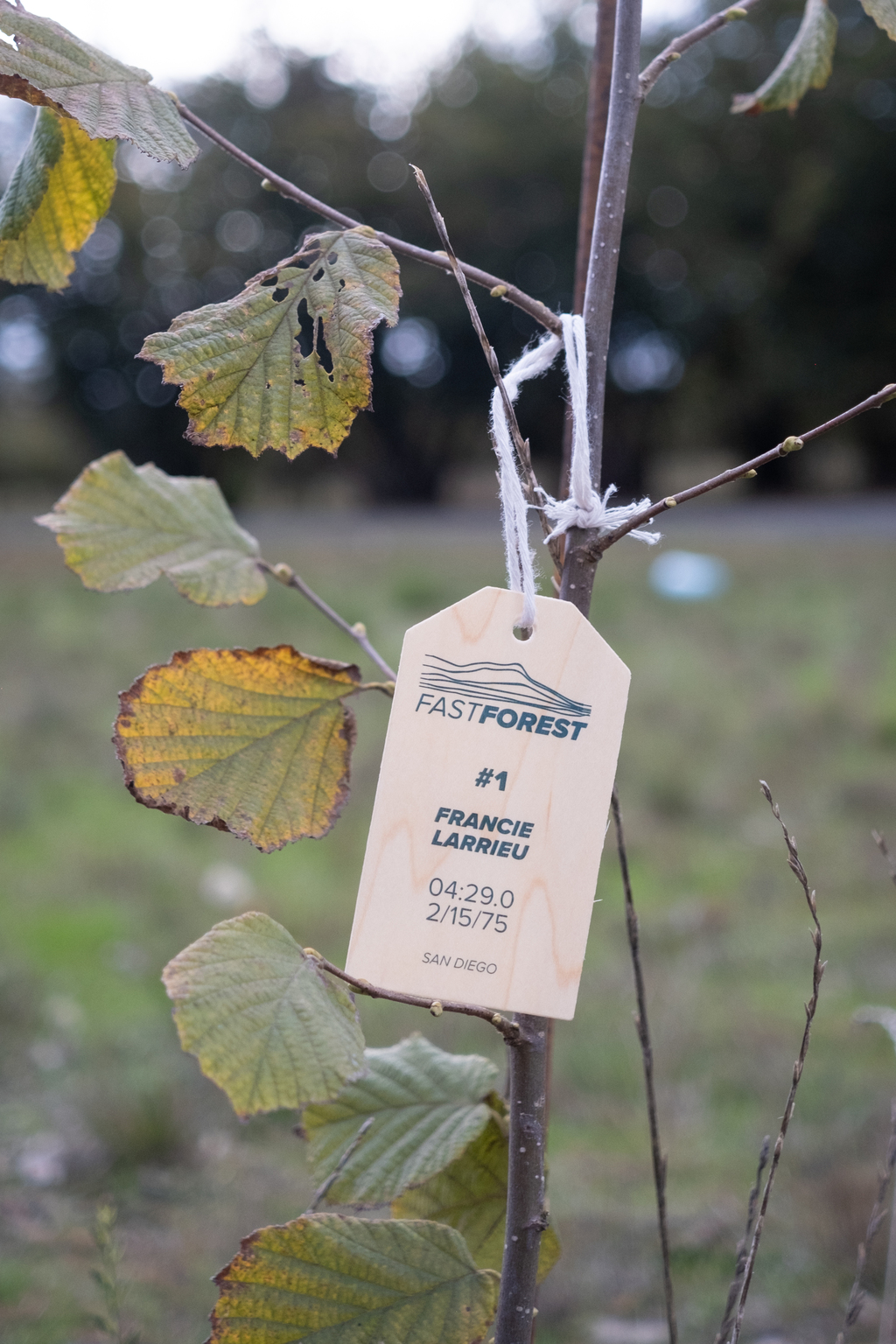 To-date, 692 trees have been planted in these orchards to recognize the 692 U.S. men, women and nonbinary athletes who have achieved the aforementioned times, respectively, from 1957 through 2021. In future years, as times are recognized by World Athletics, additional trees will be planted per annum. For its part, Endless Mileage will make a donation to Willamalane on behalf of every athlete who breaks the standard. All funds donated from Endless Mileage will be used to preserve and maintain Dorris Ranch.
Every tree in the Fast Forest will be associated with an athlete via a biodegradable hanging wood tag featuring the athlete's name, date of first achievement, official time and space for the athlete's signature.
"We were looking for a way to meaningfully connect environmental sustainability to achievement in sport, and the Fast Forest does that. We look forward to expanding our groves to encompass additional track & field events and accomplishments," says Blankenship, who earned his first sub-4 minute Mile indoors on March 6, 2010 in Seattle, a winning clocking of 3:57.87 (U.S. #346).
Search the Fast Forest map for your favorite qualified U.S. Miler HERE.
The second endeavor, Recovered Running, accepts new and gently used track & field apparel and equipment, and donates those items to local schools and running communities in need. Since 2020, Blankenship's personal efforts on this front resulted in more 3,000 pieces of clothing and gear donated to seven high schools in both Oregon and his home state of Minnesota.
Competitors and team staff at the World Athletics Championships Oregon22 had access to Recovered Running bins at various locations to donate gear of their own. Additionally, all abandoned gear from the Athlete Village as well as some of the extra workforce apparel from this year's World Championships was donated to Recovered Running, resulting in 1,500-plus pieces of running-related gear that will be redistributed to local programs.
"No athlete should be prevented from participating in track & field because they do not have the equipment to do so," says Blankenship. "As I accumulated gear from my own professional running career, the opportunity and responsibility to give back became clear."
Without the generous contributions from Bob Moran and Bill Shelton, none of this project would have been possible.