Festival of Miles Announces 2014 Athlete in Need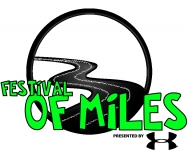 February 27, 2014
Funds from June event will benefit Edwardsville native Christopher Shaw

ST. LOUIS – The Festival of Miles Foundation announced today that proceeds from the 2014 Festival of Miles Charity Track Meet will benefit Christopher Shaw. Shaw, 21, is currently in remission after a difficult bout with T-cell Lymphoblastic Lymphoma. He is still undergoing weekly chemotherapy treatments while attending college at Milligan University in northeastern Tennessee.

Meet director Ben Rosario said Shaw fits perfectly with the meet's mission.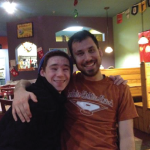 "Christopher is one of our own, a runner, and he needs help," Rosario said. "We are thrilled to be able to bring the Saint Louis running community together to provide support to the Shaw family. That's what the Foundation has been about from day one."

This year's Meet will take place on Thursday evening June 5 at Saint Louis University High School, and will feature 12 races over the course of two-and-a-half hours. The final race will once again be the Saint Louis Track Club Men's Mile where some of the country's top professionals will attempt to break the four-minute barrier. The mark has been bested 12 times in the last five years at the Meet.
New events this year include the high school boys and girls all-star 800 meter races, which are sure to showcase some of the nation's top stars. The Festival of Miles is fast becoming the premier post-season high school meet in the Midwest and also features all-star Miles and 100 meter races.

Other youth events include the GO! St. Louis Healthy Kids Mile and Middle School Mile, which are open to any kindergarten through eighth grade student. The night's other professional event is the Speed Factory Athletics 800 meter, featuring several 2016 Olympic hopefuls including local favorites Shannon Leinert (Eureka High School, University of Missouri) and Cydney Ross (Villa Duchesne, Duke University).

Tickets are $5 at the door, with all the funds from the gate going directly to the family of Christopher Shaw. Sponsors for the 2014 Festival of Miles include Big River Running Company, the Saint Louis Track Club, GO! St. Louis, Speed Factory Athletics, Athletics Sports Medicine, EnviroPAK, Dr. Hydrate, Saint Louis University High School, Yurbuds, TRXC Timing and Drury Hotels.

The Festival of Miles Foundation is a non-profit organization whose mission is to promote the sport of track and field and give back to athletes in need. The Festival of Miles is a track meet featuring 2.5 hours of non-stop action with youth and middle school races, high school races showcasing some of the nation's top talent and pro races featuring Olympic level athletes. Each year all proceeds from ticket sales go to an athlete/athletes in need.

To learn more, visit: www.stlfestivalofmiles.com