Kick off 2014 resolutions with Capitol Mile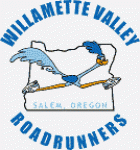 December 06, 2013
"The Mile to build your year on" to benefit Kelsy Oldham Memorial Scholarship fund and Titans cross country program
By Henry Miller, Statesman Journal
It's billed as "the Mile to build your year on," but it's also a Mile for a couple of worthy causes.
Registration is open for the Capitol Mile, a New Year's Day tradition for runners and walkers co-sponsored by the Willamette Valley Road Runners and West Salem High School athletics.
It's a benefit for the club's Kelsy Oldham Memorial Scholarship fund and the Titans cross country program.
The Capitol Mile starts at 10:00am on Jan. 1 on Glenn Creek Road at the entrance to Wallace Marine Park.
Continue reading at: www.statesmanjournal.com