Making the Most of Your Mile: Medtronic TC 1 Mile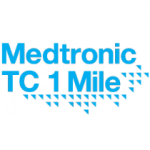 May 08, 2013
Twin Cities In Motion leverages TC 1 Mile to educate and introduce runners to their year-round calendar of events
By Bring Back the Mile
MINNEAPOLIS - Twin Cities In Motion, the organization behind a successful series of races in Minnesota, including the Medtronic Twin Cities Marathon, enters its ninth year of welcoming runners of all abilities as well as an incredible professional field to participate in the Medtronic TC 1 Mile on Thursday evening, May 9. We spoke to Virginia Brophy Achman, who has been at the helm of the organization since 2003, to discuss the Mile, engaging athletes and fans alike, and why she chooses garlic bread over Scandinavian favorites, lefse or lutefisk. Virginia, the past President of Running USA, currently serves on the advisory Board of Directors for Team USA Minnesota.
Thursday night's Mile is an exciting journey down Minneapolis' Nicollet Mall—a pedestrian mall that includes an upscale shopping and dining district—where 3,000-plus participants, including a world class professional Mile field with top Americans and Olympians, will help Minneapolis warm up after an extended 2013 winter. The event is the fifth stop on the inaugural Bring Back the Mile Tour that includes 14 events and one end-of-the-year gala held across the country and throughout the year.
BBTM: The TC 1 Mile is run down the Nicollet Mall for "12 blocks of fun". Take us through this race set in a unique oasis in downtown Minneapolis.
Virginia: It really is a unique experience. When you run downtown, in the Mall, you are surrounded by tall buildings on either side of you, which amplifies the noise as the cheering bounces off the buildings. It's bustling with restaurants and bars and has a great outdoor party vibe. And for us in May, we are all just so anxious to be outside.
You have this unique race course; the echo of the cheering fans; all these people camped out at their tables enjoying happy hour; there is no other race like that here. We're one-of-a-kind and for those who come downtown they carry the energy through each of the waves.
It is fun for us because it allows us to showcase the community in a different way—that fitness can be really fun and that the Mile doesn't have to be intimidating. We have seven waves with the Friends & Family wave first and the professional waves last. Each wave progressively gets a bit more serious. What I love about it is that in that first wave it is 1,000 people of all shapes and sizes, kids and families. And that to me speaks volumes to making the Mile less intimidating.

Do you get a number of participants that do this as a "First Mile" and then go on and do other Twin City In Motion events?
Absolutely. Our tag line is, "It All Starts with the First Mile", and that first mile can be for the new runner or someone starting their training for the fall. What I have loved watching grow over the years are the families that attend. We have a kids program with events for them in February, May and October. But what's happening is that those kids are bringing their parents and now as a family unit they're coming and running the Mile. There's hundreds of kids in that first wave when they go out the chute and that's what I think is so great about this.
Our biggest challenge was getting past the stigma of "you have to be a 4-minute Miler to run a Mile". I think we've done a great job of breaking down that barrier and letting people know that you can be the fun runner and still stay and watch those amazing and talented 4-minute Mile runners. That's the beauty of our sport, whatever the distance. We get to admire and see amazing athletes.
When you launched this event was it always about being family and elite oriented or was one more important than the other? How did you balance these two?
The goal was definitely to have a professional component, but also to invite all runners. The family aspect of it came as a byproduct of our year round efforts. That was the icing on the cake. It wasn't our intention to go after families, it was our intention to be inclusive of any runner. For us, the professional piece is definitely important, but from day one we've had the distinction of getting people to come out for fun as well as to be serious. The family piece was definitely a nice extension of our year round events.
Medtronic is a major sponsor of Twin Cities In Motion and you have a number of supporting sponsors, which has allowed you to put on a world class road Mile with more than $25,000 in guaranteed prize money and $20,000 in course record bonuses. How has this helped attract top talent?
We are extremely fortunate. It's really been a wonderful seven year partnership and relationship with Medtronic. We do need the financial support; you can't do this stuff without it. They've been very generous, believe in what we're doing and help us get there. They particularly love the combination of health & wellness and providing our kids program with role models as the community interacts with the professional athletes. For us to have Medtronic on board has really allowed us to become greater at what we do. We've always put on good events, but their support allows us to step it up and offer the prize money and attract these great athletes.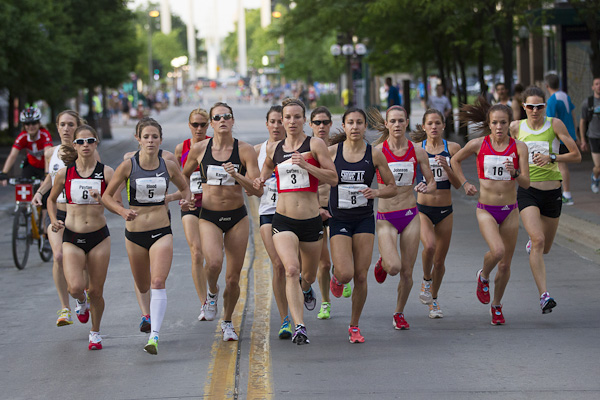 You have a couple of the best Milers in the country in your backyard including the women's defending champion Heather Kampf. Also, from Team USA Minnesota is the red hot Jamie Cheever fresh off a steeple chase best and Jon Peterson who qualified for the U.S. World XC team this year. How do the athletes engage with the community?
We are fortunate to have Team USA Minnesota in our backyard and we do sponsor and support them. They have been so generous of their time. The team is always at our kids events whether it is February, May or October. They interact with the children, leading warm-ups, running and talking with them. We also always create an autograph signing component at the end, which is so much fun to watch the kids light up when a professional athlete signs a t-shirt or bib or ribbon. We really like to make sure that the kids understand who they are.
The other opportunity that we have, which we love, is our after-school program where we teach running and nutrition in K-6 classrooms. Until recently, Emily Brown was the athlete that went into the schools to run the program and now Jamie Cheever is going to be taking Emily's place.
Are the corporate sponsors involved with the kids program?
The after-school program is a hybrid grant from companies like Medtronic and General Mills. There is the after-school program to teach them and train them, with a culminating event that involves many others such as Medica and Piper Jaffray who provide scholarships for kids to participate for free.
Turning to the fans, you have a great program called the TC 1 Mile Derby. What was the impetus for the Derby and how will participants be able to cheer on their favorite athletes and potentially win prizes for themselves?
This is a brand new event. We wanted to educate the community, runners and non-runners, about these professional athletes. We wanted to find an interactive way to have them get to know each one. People are assigned an athlete and if their athlete wins then they also win prizes. We will have bios on each one and at packet pick-up we'll have them posted all over the room so people can learn about these athletes. The goal is to give our participants and spectators greater exposure to the athletes with a chance to win themselves!
They'll receive a derby ticket and all of our cheer zones are offering derby themed drinks. Each person will be able to draw one ticket out and that's who you follow.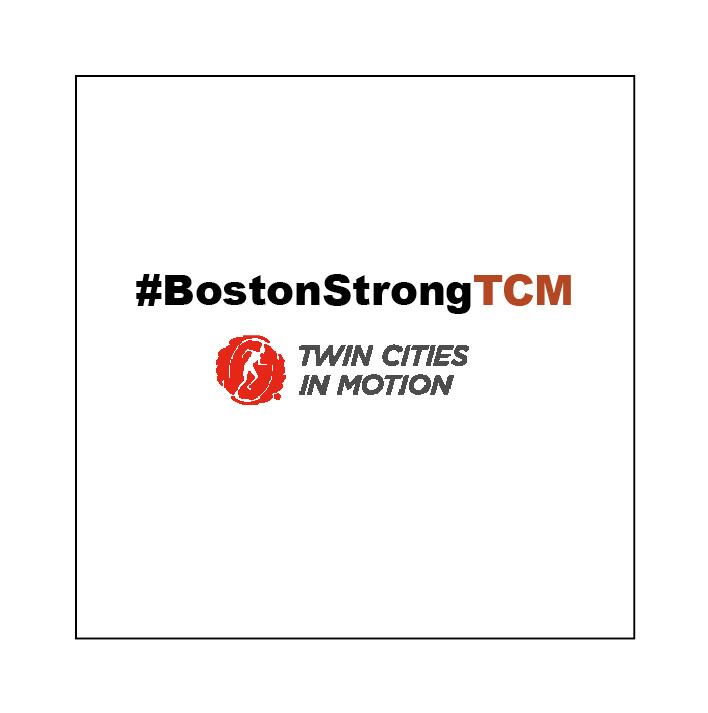 Tell us more about these cheer zones.
We have five designated cheer zones—five restaurants and bars on Nicollet Mall and that will have balloon designations and all the noise making fun you need. They're the official place that one can go to cheer with drink specials plus information about the event. The other thing this year is that we're incorporating these cheer zones as a hub to unite with the Boston Marathon. Spectators will receive ribbons that the runners will also be wearing that say "Runners Unite". We're also asking everyone to wear Boston colors.
You have more than 40 Corporate Challenge teams such as 3M and Target participating for a seventh year in a row. How has this challenge grown and impacted the event?
The corporate team challenge has definitely been positive for our participation numbers. There's a friendly, healthy competition out there to see who can beat Target (laughs). They always have the most and they're fast, so there is a pretty significant downtown business contingency that are constantly challenging Target, which is fun to see. I think what is nice about the Mile, is that it's that distance that is not so intimidating. We're seeing in the Twin Cities in particular that desire for companies to have healthy employees. The Mile has resonated with companies to come on out and form a team. The opportunity and the challenge is finding that champion in their company. Once you find that person that is willing to be the captain, it then spreads. We thankfully have companies like Target, 3M and Medtronic who support it. That is why they're coming back for a seventh year and why new ones are coming on board because they see it and want to be a part of it, especially because the Mile is not so intimidating.
This is your ninth year running the TC 1 Mile down Nicollet Mall. In putting on a race, how have you coped with the "uffa da" moments of being a race director?
We don't have "uffa da" moments (laughs). "Uffa da" doesn't exist in our vocabulary.
Honestly, we've been very fortunate; our biggest challenge was in the first four or five years when light rail was being built and we had four different courses. All was well once we got the course that we currently have. We've been very fortunate that the city and downtown council has been very supportive. We have been lucky and fortunate to not have "uffa da" moments, depending on how you define it, I guess.
What makes the TC 1 Mile special in the calendar of Twin Cities In Motion races, which now number 15?
We actually have 21 events spread over eight months on the calendar. We're part of the USATF Minnesota Team Circuit for the Mile and the 10 Mile, so we see those exact same teams. We are seeing that the Mile is a great place to start and because we're year round now we give them opportunities to move up to longer distances, particular among women and kids. It makes it easier to invite people to be a part of this when we have year round opportunities.
Lefse or lutefisk?
I'm Italian, so I'm going to have to say garlic bread (laughs). Definitely not lutefisk, but in general I don't discriminate on food.