Leer, Cheever Join Fellow Minnesotans in Medtronic TC 1 Mile Professional Fields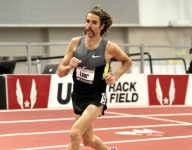 May 02, 2013
Previously announced Minnesotans include defending champion, Heather Kampf, as well as 2013 USA 1 Mile road champion, Garrett Heath

ST. PAUL, Minn. – A strong contingent of professional runners with Minnesota ties has been added to the already potent field assembled for the Medtronic TC 1 Mile set for Thursday evening, May 9 in downtown Minneapolis.

Reigning USA Indoor mile and 3000-meter champion Will Leer, a Minnetonka native, and breakthrough steeplechaser Jamie Cheever, a Minneapolis native and University of Minnesota graduate who competes for Team USA Minnesota, will be part of the race that runs down Nicollet Mall.

The fleet pair joins defending Medtronic TC 1 Mile women's champion Heather Kampf, Cheever's Team USA Minnesota teammate and former Golden Gopher, and Winona native Garrett Heath, the newly crowned USA 1 Mile champion, Minnesotans who have already been announced in the race field.

Leer is fresh off running a 5000-meter personal best at the Mt. SAC Relays in Walnut, Calif. late last month. The 3:56.39 miler clocked 13:21.55 for the 3.1 mile event. Cheever recently redefined herself as a runner with a 9:29.13 clocking in the 3000-meter steeplechase at the Payton Jordan Invitational, in Palo Alto, CA, improving her personal best by a whopping 22 seconds, attaining a World Championships "A" qualifying mark, and becoming the 5th-fastest American women's steeplechaser of all time.

Other Medtronic TC 1 Mile professionals with North Star State ties are Team USA Minnesota's Jon Peterson, who represented the USA at the Edinburgh International cross country meet earlier this year, and Meghan Peyton, the sixth-place finisher in last year's Medtronic TC 1 Mile. Former University of Minnesota star Elizabeth Yetzer, the fastest female high school miler in Minnesota history, rounds out the local favorites.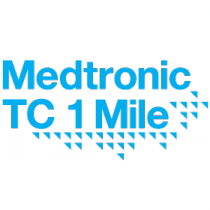 The 9th Medtronic TC 1 Mile is the fifth stop on the inaugural Bring Back the Mile Tour that includes 14 events and one end-of-the-year gala held across the country and throughout the year. Some 3,000 runners are expected to participate in the event which features seven separate waves of runners.
Racing kicks off at 6:53pm on Thursday, May 9 with the Friends and Family Wave. The event culminates with the Women's and Men's Professional Waves at 7:51 and 8:03pm respectively. A $25,000 prize purse ($5000 for each Open race champion) and a pair of $10,000 course record bonuses are at stake for the professionals.
About Twin Cities In Motion (TCM)
Twin Cities In Motion (formerly Twin Cities Marathon, Inc.) is the non-profit organization that provides nationally recognized, high quality running events throughout the year, including the Medtronic Twin Cities Marathon. With a mission of promoting healthy lifestyles through running events and community outreach, TCM and its charity partners contribute over $750,000 to related causes annually.
For more information, visit www.tcmevents.org, www.facebook.com/TwinCitiesInMotion, and follow us on Twitter @tcmarathon.