'Solution' reached on cauldron lighter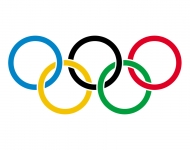 July 21, 2012
By Rod Harris, Associated Press
LONDON -- The decision-makers finally have an answer to the question of who will light the Olympic cauldron at Friday's opening ceremony.
Steve Redgrave? Daley Thompson? Kelly Holmes? Roger Bannister?
Don't ask, because they're not saying.
"There is a mutually agreeable solution," British Olympic Association chief executive Andy Hunt said Saturday. "A good solution to the outcome."
Continue reading at: ESPN.com