State Mile Guide: #34 Kansas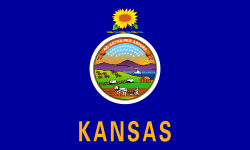 April 25, 2014
Date of Statehood: January 29, 1861
Capital: Topeka
Motto: Ad astra per aspera (To the stars through difficulty)
Kansas' state motto, "To the stars through difficulty," perfectly encapsulates the feelings of those that struggle to realize a dream, and in particular their running dreams. The 4-minute Mile is perhaps the one feat that is recognizable to outside the sport's world and one Kansas man from the Sunflower State in particular, Jim Ryun, is mainly responsible for bringing the iconic distance to the American public.
Synonymous with Kansas and the Mile, teen phenom Ryun burst into stardom on June 5, 1964 by becoming the first high school runner to break the 4 minute barrier, a 3:59.0 clocking in Compton, CA. Later that summer he would represent the U.S. at the 1964 Tokyo Olympic Games, his first of three U.S. Olympic teams. In 1965, Ryun would lower his high school record to 3:58.3, which was run at the Kansas State Meet and still the only prep to break 4 minutes at a State meet. Later on June 27, he would run 3:55.3 in San Diego, CA, establishing a U.S. record and a high school Mile record that would last 36 years until Alan Webb broke it at the Pre Classic in 2001. In his career, Ryun would set the U.S. Mile record four times and the world record twice.
Three other Mile legends and Olympians were also raised in the wheat fields of Kansas, Wes Santee, Glenn Cunningham and Archie San Romani. In the mid-1950s, Santee was one of a select few who vied to become the first man under 4 minutes in the Mile, with an oh so close 4:00.5 in 1955. He would break the U.S. Mile record four times and set the indoor Mile world record twice (4:04.9 in 1954 and 4:03.8 in 1955). Cunningham, the "Iron Horse of Kansas," set the Mile world record in 1934 at 4:06.8 and won the prestigious indoor Wanamaker Mile six times as well as being named the best athlete in the 100-year history of Madison Square Garden. San Romani, a two-time NCAA champion Mile / 1500m, finished fourth in the 1500 meters at the 1936 Berlin Olympics with Cunningham earning the silver medal.
Further, the Kansas State High School Activities Association has the distinction of one of the worst Mile-related offenses by not publishing Jim Ryun's High School State Meet Mile record, 3:58.3, in lieu of the misfit 1600m (pictured below).

Petition Kansas State High School Activities Association to Bring Back the Mile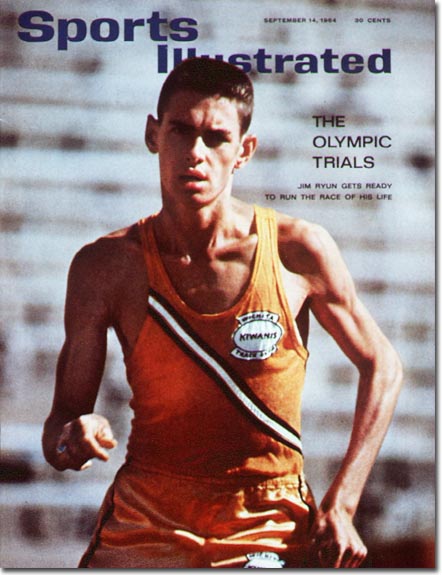 STATE RECORDS
Kansas Soil
Male: Rick Wohlhuter, 3:53.3, 1975
Female: Francie Larrieu, 4:31.69, 1975 (set U.S. record in Wichita)
Kansan
Male: Jim Ryun, 3:51.1, 1967 (former WR)
Female: Amy Mortimer, 4:32.90, 2008
BOYS:
Mile: 3:58.3, Jim Ryun, East High School (Wichita), 1965 (fastest Mile recorded in High School-only competition)
1600m: 4:07.4, Mike Regan, Wichita Kapaun-Mt Carmel, 1982
GIRLS:
Mile: 4:39.98, Alli Cash, Shawnee Mission-West, 2012
1600m: 4:45.63, Alli Cash, Shawnee Mission-West, 2013
JOIN BBTM
BBTM's state-by-state Mile guide is being produced to share the rich story of each state's history with the Mile, a distance regardless of age, gender or fitness-level, that everyone understands. If you consider yourself a Kansan T&F sage and would like to help us fill out our guide, email milemaniac@bringbackthemile.com. We welcome your support and feedback!
REFERENCES