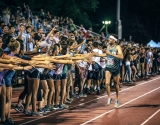 March 13, 2017
Athletes want to be seen. Both for their self-esteem and for their sponsors who are paying them to be seen in their gear.
By Kyle Merber, Citius Mag
Everyone is so concerned with putting on good track meets to entertain the fans, but what do the athletes want? Maybe we have needs too! There...
Read More
comments