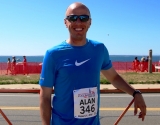 August 23, 2016
"Look at not just Matt, but so many other Americans and how far distance running has come in the last ten years. I hope I've played a small part in that."
By Chris Lotsbom, Race Results Weekly
(c) Race Results Weekly, all rights reserved; used with permission
FALMOUTH, Mass. (21-Aug) -- Four...
Read More
comments