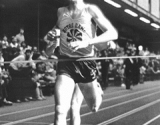 March 12, 2013
Father, Chuck Aragon, was the first Fighting Irish to break 4 minutes in the Mile.
By Dan Murphy, Blue & Gold Illustrated
Alexa and Danielle Aragon heard the kind of stories that many fathers like to tell their children as they head off to college. They heard about chickens showing up in the...
Read More
comments