Fleet Feet Pittsburgh New Title Partner of the Liberty Mile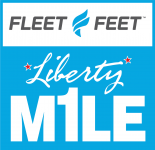 March 05, 2019
Steel City's iconic nighttime downtown road race is scheduled for Friday, Aug. 9 and offers $25,000 Open prize purse
From P3R
PITTSBURGH – Pittsburgh Three Rivers Marathon, Inc. (P3R) has announced that Fleet Feet Pittsburgh is the new title partner of the 8th Liberty Mile, Pittsburgh's only nighttime downtown road race. The race, scheduled for Friday, Aug. 9, has been recognized as one of the "The 35 Most Iconic American Races" by Runner's World.
P3R is thrilled that long-time partner Fleet Feet has signed on to serve as the new title partner for the fastest road race in Pittsburgh. Fleet Feet is an established fixture of the Pittsburgh running community, and was named one of the "10 Best Running Stores in America" in 2018. The specialty running store has previously served as the presenting sponsor for the event's Unstoppable & One For Fun heats, so Fleet Feet Pittsburgh owners Bob Shooer and Deb Doyle were excited to expand their existing partnership with this event and with P3R.
"Both Fleet Feet and P3R share a passion for promoting a love of running, and the Liberty Mile enables us to connect with the community by bringing runners of all ages and abilities to downtown Pittsburgh in celebration of our sport," said Bob Shooer, owner at Fleet Feet Pittsburgh. "We are committed to helping to provide a premium experience for both spectators and runners."
This "night at the races" brings friends and families together to celebrate fitness through Mile race heats for recreational, competitive and professional runners. Launched in 2012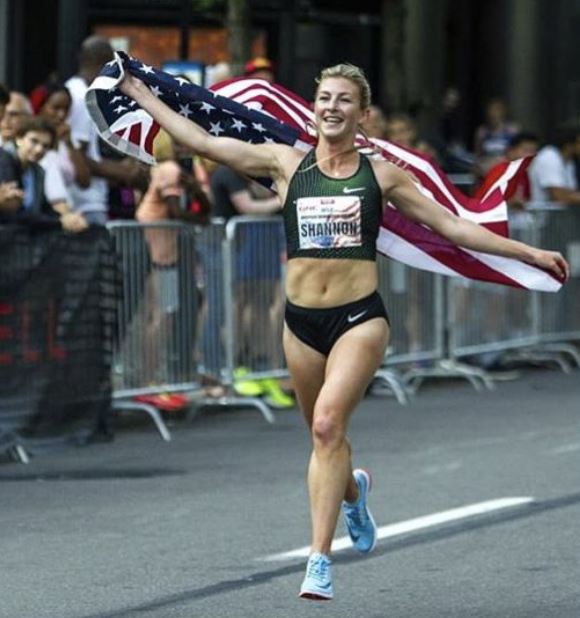 and a Bring Back the Mile partner, the race is consistently praised for its entertaining vibe, inclusivity and gorgeous views. It also offers one of the largest prize purses for a road Mile and has hosted some of America's best track & field athletes, including Olympic medalists and American record holders. Last year's race was won by rising U.S. stars Robert Domanic and Shannon Osika (left) in 4:01 and 4:34, respectively.
The USATF-certified, U-shaped course starts on Penn Avenue in the heart of the Cultural District. Racers then make a turn onto 11th Street, and another quick turn onto Liberty Street for the final stretch. The start and finish lines are only a block apart, so spectators can catch both the beginning and the end. After the masses finish, runners and spectators can watch some of the fastest American Mile athletes battle it out for the guaranteed $25,000 prize purse.
"This Mile road race gives participants the unique opportunity to feel the excitement of running down Liberty Avenue at nighttime and then watching the country's top Milers race to the finish line," said Troy Schooley, P3R Senior Vice President of Sales & Partnerships. "We're ecstatic to work with Fleet Feet to continue to develop and grow this one-of-a-kind experience. No matter one's age or ability, this race is an ideal distance for everybody."
From average Joes to pros, thousands of runners of all ages and abilities are expected to compete in six different heats on Friday, Aug. 9. Registration for the Fleet Feet Liberty Mile is now open at $20 per person. To register or for more information, visit: www.libertymile.org