IOC Drops 1500 for Mile as Marquee Track Event
April 01, 2012
Special emergency meeting approves Mile for 2012 London Olympic track & field schedule
LAUSANNE, Switzerland – (April 1, 2012) – In an unprecedented emergency meeting and vote, the International Olympic Committee (IOC) has dropped the 1500 meters for the Mile as an Olympic track event effective at this summer's London Games. The 1500 meters was an original modern Olympic event since its 1896 inception.
"This historic change was not taken lightly by the delegates, who voted unanimously. The Mile has worldwide appeal, a storied history and a certain "magic", but we mainly dropped the 1500 meters because our research indicated by going to the Mile sponsorship for the Olympics would increase dramatically, and in these difficult economic times, securing long-term sponsorship to keep the Olympics financially sound is paramount," said Jacques Rogge, IOC President.
At the emergency IOC meeting, the first man to break four minutes for the Mile, Sir Roger Bannister, 83, who is a fan favorite to light the Olympic Torch in London, made an impassioned plea that helped turn the tide for the Mile to replace the 1500 meters.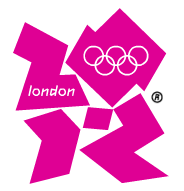 "It is a great day for the Olympic Movement and the Mile, and a personal dream of mine has come true. For the London Games to be the place where the first Olympic Mile champions will be crowned will be an extra special moment for me," said Sebastian Coe, head of the London Games, two-time Olympic 1500 meter gold medalist and former world record holder in the Mile.
The first Olympic Mile will be contested on Friday, August 3, 2012, a men's round 1, and the inaugural Olympic Mile finals will be on Tuesday, August 7 (men) and Friday, August 10 (women). In addition, the Mile will replace the 1500 in the Decathlon as well.
"Wow, unbelievable! Our wildest dreams have been realized. Bring Back the Mile applauds the vision of the IOC in its decision to drop the 1500 and add the Mile to the track program at the 2012 London Games," stated Ryan Lamppa, Bring Back the Mile Founder. NOTE: Based in the United States, Bring Back the Mile was launched in January 2012 to return the Mile to prominence.
The IOC also unanimously approved converting all 1500 meter Olympic times to Mile times for consistency sake, and the new Olympic Mile records are:
Noah Ngeny (KEN) = 3:48.88 (old mark, 3:32.07, Sydney 2000)
Paula Ivan (ROU) = 4:11.78 (old mark, 3:53.96, Seoul 1988)
Per an internet rumor, a Bring Back the Olympic 1500 campaign, led by a Decathlon group, has already been started to represent the 95% of the world that uses the metric system, but for the 2012 London Games, the Mile will be the marquee track event.
For more information, visit: www.olympic.org