National Running Day becomes Global Running Day set for Wednesday, June 1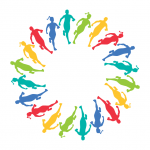 April 17, 2016
2016 worldwide event to feature first-ever Million Kid Run; pledging begins on Monday, May 2 at globalrunningday.org
NEW YORK — Global Running Day, a day for people all over the world to celebrate the joys of running, is set for Wednesday, June 1, 2016. Global Running Day is the evolution of National Running Day in the U.S., which was started in 2009 by leading running organizations and races throughout the nation, and has been held annually on the first Wednesday of June ever since. Global Running Day will feature the most prominent running organizations around the world coming together to share their passion for the sport and inspire others to get moving. The centerpiece of Global Running Day is the first-ever Million Kid Run that aims to have a million kids around the world pledge to run on June 1.

"What began as a grassroots initiative eight years ago has naturally grown into a global day of running, fitness, and fun with partners and participants around the world," said Michael Capiraso, president and CEO of New York Road Runners. "New this year, the Million Kid Run is a thrilling initiative that will see a million kids worldwide experience the joys of running that will hopefully inspire them to run for life. We hope that June 1 connects runners of all ages and abilities together to celebrate a sport that truly betters lives and communities around the world."
With the elevation to Global Running Day in 2016, distinguished running organizations worldwide will be participating, including the Abbott World Marathon Majors, Atlanta Track Club, Boston Athletic Association, Competitor Group, Houston Marathon Foundation, International Association of Athletics Federations' Athletics for a Better World program, New York Road Runners, Running USA, USA Track & Field, Bring Back the Mile and more. Runners from marathons and other races in Berlin, Boston, Chicago, Las Vegas, London, Los Angeles, Minneapolis, Mumbai, New York, Prague, Tokyo, and more, will play active roles in Global Running Day. Many of the top professional runners from around the world will also be a part of the day, and help share their passion for the sport with the global running community.
The first-ever Million Kid Run on Global Running Day aims to get young people around the world moving. The goal is to have a million kids around the world pledge to run on June 1. The Million Kid Run is about making fitness fun, and inspiring kids to embrace running as a way to get healthy and fit. From a school administrator pledging students, to a youth coach pledging their running team, to a parent pledging their child, kids around the world will come together to celebrate the power and benefits of running and fitness.
"I think it's very important for kids to get active in all sports, especially running," said Matthew Centrowitz, an Olympian and the reigning world indoor 1500 meter champion. "Starting to be active at a young age is extremely important for a future, healthy lifestyle, especially the friendships you make through running. I'm looking forward to seeing more than 1 million kids around the globe be active on Global Running Day on June 1."
Participating in the day will be as simple as making a pledge on the Global Running Day website, globalrunningday.org, to promise to be a part of the running community on June 1. It can be a solo lap around the block, a long run with friends, or even a game of tag with kids. The key is for runners of all ages and abilities to share their passion for the sport and inspire others to get moving. After adults take their pledge, they can pledge on behalf of the kids in their lives, adding all of the names to a list of runners from around the world who are coming together to celebrate the sport. Pledging begins on Monday, May 2 at globalrunningday.org. Running organizations and groups, individuals, school administrators, coaches, and parents will be able to visit the website to explore group runs and other events happening around the world, find information on running activities for all abilities for adults and youth, connect with Global Running Day socially via #GlobalRunningDay, and customize a Global Running Day bib and finisher certificate.
Visit globalrunningday.org for more information.