Polk County native Tony Waldrop, legendary runner and educator, dies at 70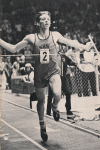 December 04, 2022
In 1974, the UNC athlete produced a memorable, magical year of racing that included the indoor Mile world record, first sub-4 at the Wanamaker Mile and still standing Penn Relays Mile record
From PolkSports.com
Dr. Tony Waldrop, who established himself as a track star at Polk Central High School and the University of North Carolina before a distinguished career in education, died Saturday at the age of 70.
Dr. Waldrop passed away after a lengthy illness, according to a statement released by the University of South Alabama, where Dr. Waldrop served as president from 2014-21. He retired in 2021 and moved to Chapel Hill with his wife, Dr. Julee Waldrop, who serves as assistant dean of the Doctor of Nursing Practice (DNP) Program at UNC.
Born Dec. 29, 1951 in Columbus, Dr. Waldrop first gained fame in 1968 while a sophomore at Polk Central, winning the state 1A/2A championship in the Mile with a time of 4:22. State rules at the time prohibited a runner from competing in both the 880 yard run and Mile in the same state meet, so Waldrop returned in 1969 and won the 880 yard run in a time of 1:53.9, a record that remains today.
He completed his career in 1970 with a state championship in the Mile.
Dr. Waldrop earned a Morehead Scholarship to attend the University of North Carolina, and there he gained national and international recognition. He won six Atlantic Coast Conference championships, was a six-time All-American, broke 4 minutes in the Mile on 11 occasions, won NCAA titles in the indoor 1000 yard run and Mile and set the indoor Mile world record, clocking 3:55.0 in San Diego in 1974. He held the NCAA record for the indoor Mile for more than 30 years.
In 1974, he received selection as the ACC Athlete of the Year, beating out North Carolina State basketball star David Thompson.
Tony Waldrop set the still standing Mile record (3:53.2) at the prestigious Penn Relays and became the first man to break the coveted 4 minute mark in the Wanamaker Mile at the 1974 Millrose Games. He won the 1500 meter gold medal at the 1975 Pan American Games. He decided to retire early in 1976.
"It was a really easy decision to decide to hang up the shoes and get on with the rest of my life," Waldrop told LetsRun.com in a 2005 interview.
"I never regretted the decision (to retire during the Olympic year), maybe there were one or two seconds (of momentarily regret) when I watched the 1500m at the Olympics… I accomplished a lot more in track than I ever imagined I would. There were a lot more things I wanted to do with my life and I think it would be the same today."
Dr. Waldrop has been named to the North Carolina Sports Hall of Fame and was inducted earlier this year into the North Carolina High School Track & Field and Cross Country Hall of Fame.
After earning bachelor's, master's and doctoral degrees at UNC, Dr. Waldrop began his educational career as a professor at the University of Illinois at Urbana-Champaign, and was later promoted to vice chancellor for research at Illinois. He returned to UNC in 2001 as vice chancellor for research and graduate studies.
Continue reading at: polksports.com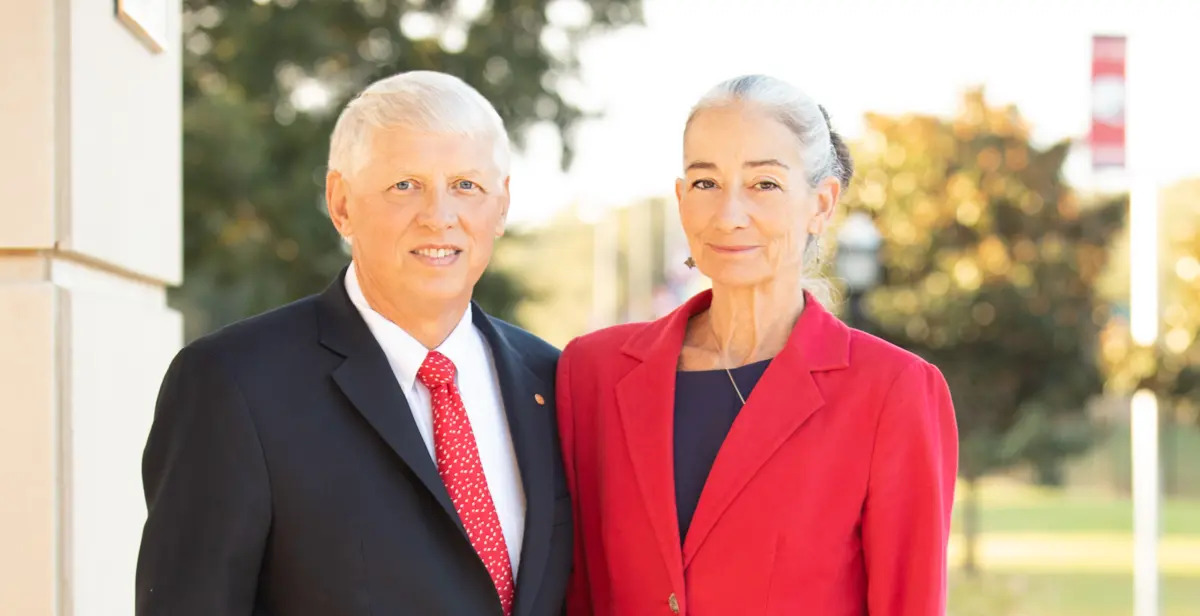 Tony Waldrop and his wife, Dr. Julee Waldrop (photo via University of South Alabama)