Portland Track Festival Adds High School Miles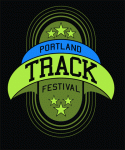 April 23, 2013
Bringing the best prep U.S. Milers to Portland, OR Saturday, June 8
From Portland Track Festival

PORTLAND, Ore. – (April 23, 2013) – The Portland Track Festival has announced the addition of elite boys and elite girls Mile races to this year's schedule.

Both the top boys and girls Mile races will be contested under the lights on Saturday, June 8, included in the elite portion of the event. With a rabbit for each race, adrenaline-pumping music playing and an amazing field of competition, the Portland Track Festival provides a rare opportunity for the best prep Milers to compete in.

"As we increase our support for the best professional distance runners in the United States, it only makes sense for us to do the same for the best high school runners," says Portland Track Festival marketing director Scott Bush.

In 2009 and 2010, the Portland Track Festival hosted an elite boys Mile race, which saw seven athletes break the 4:09 barrier, with such notable performances as current University of Oregon standout Mac Fleet running 4:02 and current pro athlete Robby Andrews running 4:03.

"We've had great success in the past hosting an elite prep Mile and look to have even better results this time around," Bush says. "The current depth and talent at the high school level is at an all-time high and we want to give these athletes an opportunity to run their very best."

The sixth Portland Track Festival is set to take place on Friday, June 7 and Saturday, June 8 at Lewis and Clark College in Portland, Oregon. The distance-only event hosts a collection of races, giving America's best distance runners the opportunity to run fast and compete towards the USA Outdoor Track & Field Championships.

For more information, go to: www.portlandtrackfestival.com.