Team USA Minnesota Athletes Race Ready for the Mile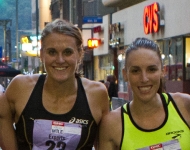 April 17, 2013
Jon Peterson at Mt. SAC Relays; Gabriele Anderson, Heather Kampf, Meghan Peyton at USA 1 Mile Road Championships
MINNEAPOLIS – (April 17, 2013) – Team USA Minnesota's Jon Peterson will run the Mile on the track at the 55th Mt. SAC Relays on Friday, April 19. The following week, Gabriele Anderson, Heather Kampf and Meghan Peyton will compete at the USA 1 Mile Road Championships on the streets of downtown Des Moines on Tuesday, April 23.
The Relays will be held at Hilmer Lodge Stadium on the campus of Mt. San Antonio College in Walnut, California. Peterson has a best in the 1500 meters of 3:42.78.
The USA 1 Mile Road Championships are being hosted by the Grand Blue Mile, part of the Drake Relays week of events.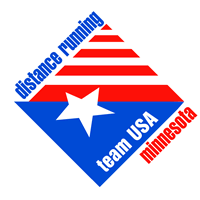 Anderson has a best in the Mile of 4:26.5, while Kampf, who is the defending USA 1 Mile Road Champion, has clocked a 4:27.8. Peyton has posted 4:40 in the iconic distance.
Anderson and Kampf most recently finished second and third respectively at the B.A.A. Invitational Mile on April 14, the day before the Boston Marathon. On the three-lap course, Anderson posted 4:52.7 and Kampf crossed the line on Boylston Street in 4:53.5. It was Anderson's second appearance at the B.A.A. Mile, having finished third at the event last year, while Kampf was in Boston for the first time.
About Team USA Minnesota
Team USA Minnesota, a Bring Back the Mile Partner, is based in the Twin Cities of Minneapolis/St. Paul. Formed in 2001, the purpose of the training center is to improve the competitiveness of post-collegiate American distance running and to develop Olympians. The athletes are coached by Dennis Barker, head cross country and track coach at Augsburg College in Minneapolis. Team USA Minnesota's major sponsor is Life Time Run and its silver sponsor is Twin Cities In Motion. It is also supported by the New York Road Runners and the USA Distance Project.
For more information, go to: www.teamusaminnesota.org