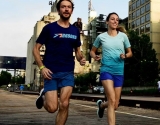 June 11, 2019
Gabe spent the last years of her life fighting, living, running…. inspiring others… fully aware that she was not winning her own fight, but fighting ever harder just the same.
By Tim Layden, Sports Illustrated
On a June night two years ago, I went to dinner with Gabe & Justin Grunewald at a...
Read More
comments