Yakima brings back the Downtown Mile this August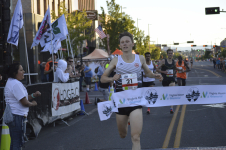 June 04, 2021
"This race is a chance for the community to come together to provide awareness and support the YWCA and its domestic violence initiatives."
By Carol Barany, Yakima Magazine
Early in the evening of May 6, 1954, after the rain clouds cleared and blustery winds finally died down, a rainbow appeared over a cinder running track in Oxford, England. Perhaps it was on omen. The three athletes who had trained long and hard for this day agreed to put their concerns about the weather aside and go ahead and race. Their goal was nothing short of being the first in the world to run a Mile in less than 4 minutes.
A few of the 1,200 spectators likely believed that anyone who attempted to run a Mile that fast might die trying. Weren't decades of failed efforts enough proof that the 4 minute barrier was unbreakable and beyond human limits?
The answer came when British medical student Roger Bannister crossed the line in 3:59.4. News of his accomplishment made Bannister's name a household word across the globe.
Sixty-five years later, on a perfect evening in June, Amos Bartelsmeyer covered the course of the inaugural Downtown Yakima Mile in 3:51.7. His mark stands as the fastest Mile ever run in Washington state.
Former college track athletes and now Yakima businessmen Chris Waddle and Erik Mickelson had dreamed of bringing a new running event to our hometown. Inspired by the growing momentum of the national "Bring Back the Mile" movement, they founded the Downtown Yakima Mile and made it the second stop on the BBTM Grand Prix Tour in 2019.
Although the United States never nationalized the metric system, high school and college track & field adopted it. All running events were converted to metric distances. Today, most high schools run the metric equivalent 1600 meters (9.3 meters short of a Mile), while college runners primarily run the international standard 1500 meters.
According to BBTM founder Ryan Lamppa, "the Mile is one of the few distances in track, along with the 100 meter and the marathon, that most Americans understand. But I think the Mile is even more embedded in our culture because we use miles in our street signs and on our odometers, and we speak, think and talk in miles. It's America's distance. Let's bring it back."
And Waddle and Mickelsen did. Running history was made that night.
Energized by the extraordinary debut, expectations were running high for how the event could grow in 2020. However, the uncertainties wrought by COVID-19 forced organizers to scuttle the race.
But I'd start training if I were you. The Downtown Yakima Mile is back. Put Saturday, August 28, 2021 on your calendar.
Continue reading at: yakimaherald.com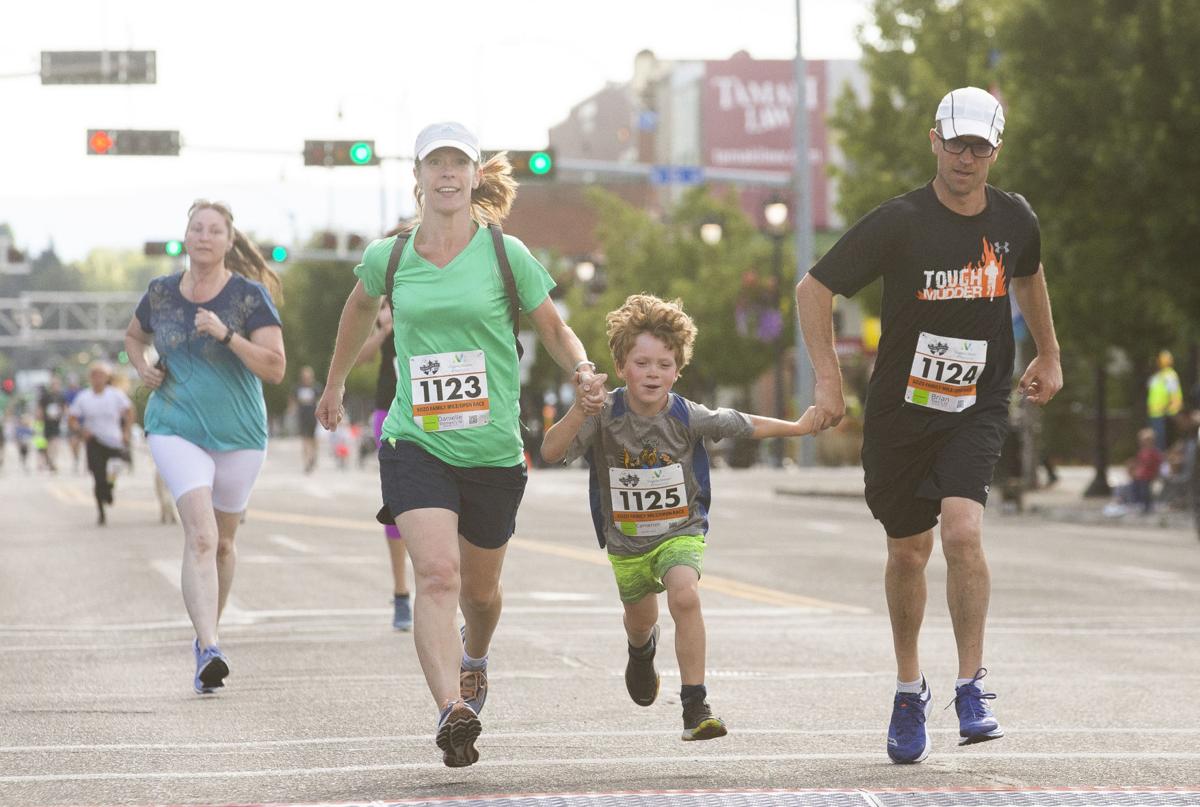 Photo credit: Evan Abell, Yakima Herald-Republic