Bolas, Kampf Win Bring Back the Mile Grand Prix Tour 2014 Titles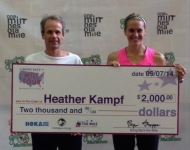 September 08, 2014
Inaugural grand prix tour with six stops offered more than $85,000 plus $7500 GP purse; Running Warehouse's "Pick-the-Winner" contest engaged Mile fans at every event
SANTA BARBARA, Calif. – Jack Bolas and Heather Kampf won the inaugural Bring Back the Mile Grand Prix Tour 2014 titles with 24 and 36 points, respectively, and each GP champion earned $2000. BBTM, launched in January 2012, is a national campaign to elevate and celebrate the storied distance. The Tour opened February 1 at the Camel City Indoor Mile, part of the Hilton Garden Innvitational collegiate track meet in Winston-Salem, N.C. and the finale was hosted by the Minnesota Mile on September 7 in Duluth, Minn.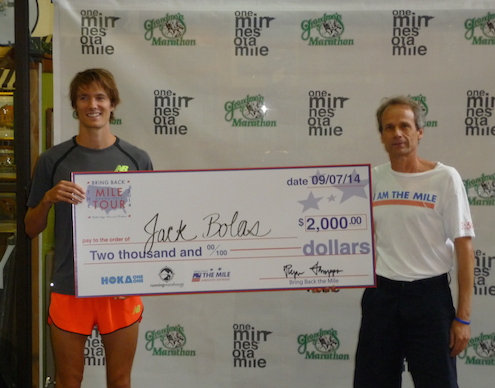 "We heartily congratulate Jack Bolas and Heather Kampf as our first BBTM Tour Grand Prix Tour champions, and the Tour 2014 built upon the success of last year's inaugural promotional Tour as the top Milers competed for prize money and Tour points at some of the country's best Mile events," said BBTM Founder Ryan Lamppa. "On the Tour 2014, there were thrilling finishes as well as numerous event and state records set. In addition, we thank the athletes, the events and our sponsors, HOKA ONE ONE and Running Warehouse, for elevating and celebrating the Mile."
BBTM GP Tour 2014 champions and highlights: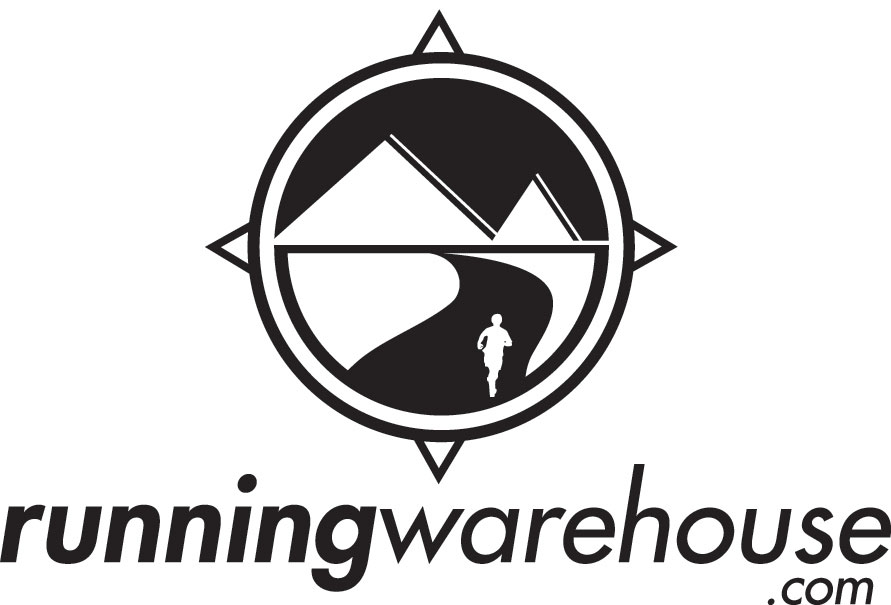 Camel City Indoor Mile
Winston-Salem, NC, February 1
Duncan Phillips (USA / TX), 4:00.94
Sara Vaughn (USA / OR), 4:35.07, event record and North Carolina State indoor record
Medtronic TC 1 Mile
Minneapolis, MN, May 8 – cancelled due to weather conditions
Ryan Shay Mile
Charlevoix, MI, July 26
Rob Finnerty (USA / SC), 3:57
Heather Kampf (USA / MN), 4:22, event record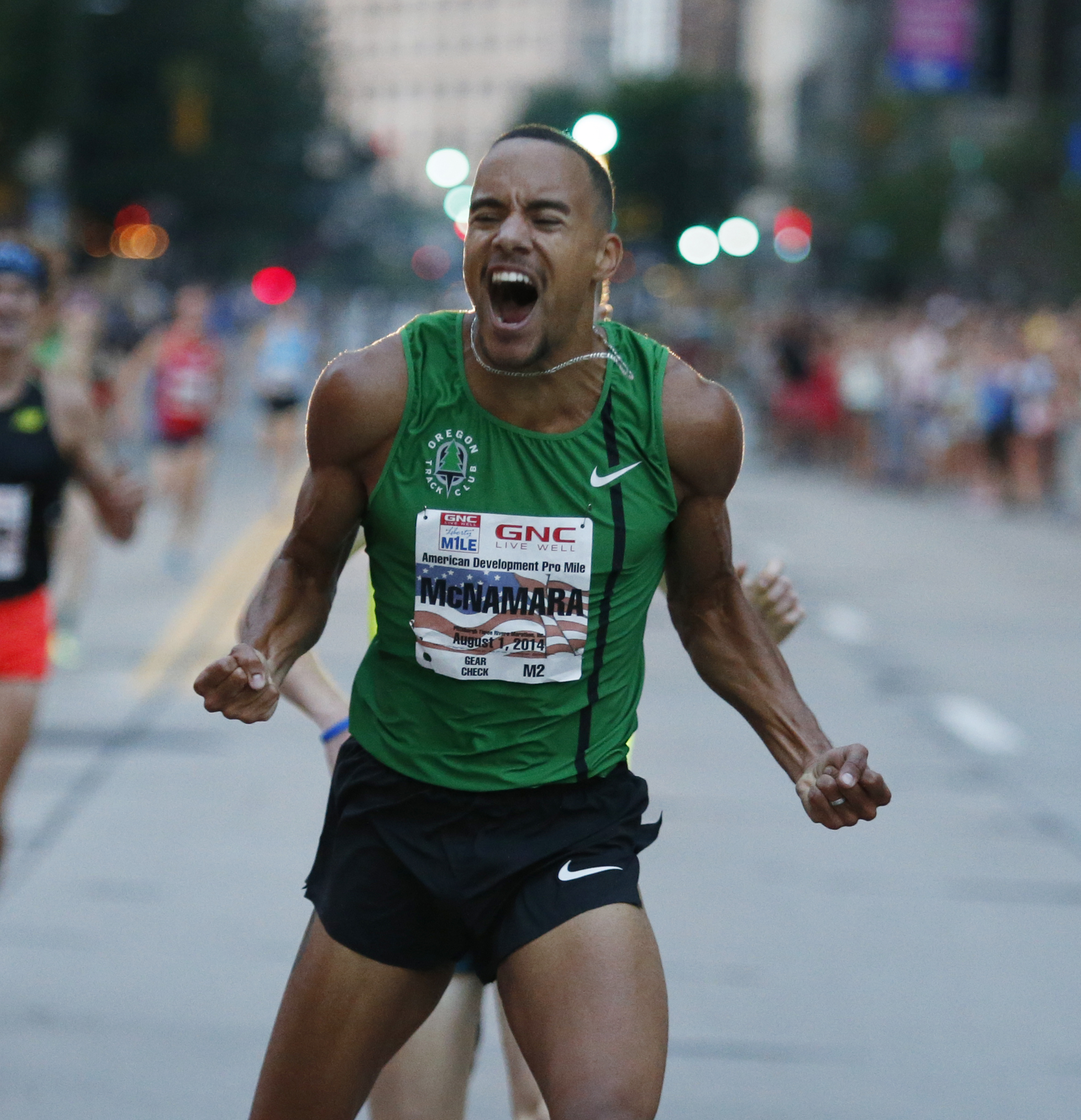 GNC Live Well Liberty Mile
Pittsburgh, PA, August 1
Jordan McNamara (USA / OR), 4:03 (photo right)
Gabriele Grunewald (USA / MN), 4:33
Michigan Mile at the Crim Festival of Races
Flint, MI, August 22
Jack Bolas (USA / NC), 4:07
Nicole Sifuentes (CAN), 4:45, event record
Grandma's Minnesota Mile
Duluth, MN, September 7
Jack Bolas (USA / NC), 4:03
Heather Kampf (USA / MN), 4:30
The total prize purse for the Tour events exceeded $85,000 plus $7500 for the Grand Prix purse. Per Tour event per gender, the top 6 scored points (10, 8, 6, 4, 2 and 1) with the top 4 Grand Prix scorers earning GP money ($2000, $1000, $500 and $250).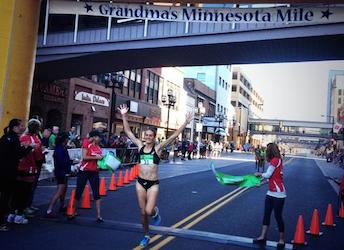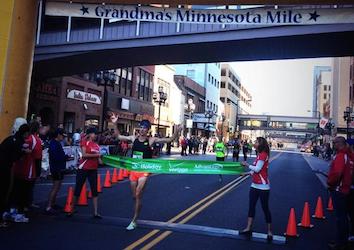 BBTM GP Tour 2014 Final Standings
MEN
1) Jack Bolas (NC), 24 points, $2000
2) Rob Finnerty (MN), 17 points, $1000
3) Tom Scott (OH), 12 points, $500
4) Duncan Phillips (TX), 10 points, $125
4) Jordan McNamara (OR), 10 points, $125
WOMEN
1) Heather Kampf (MN), 36 points, $2000
2) Sara Vaughn (CO), 22 points, $1000
3) Sarah Brown (CA), 18 points, $500
4) Gabriele Grunewald (MN), 10 points, $125
4) Nicole Sifuentes (CAN), 10 points, $125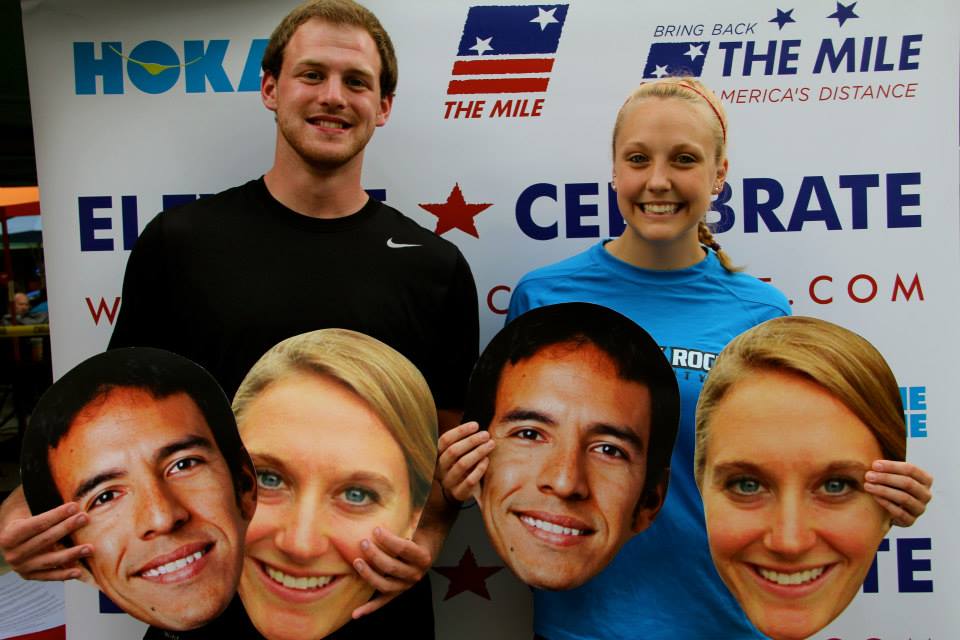 The Running Warehouse "Pick-the-Winner" contest offered unique fan engagement at each Tour stop.
HOW IT WORKED: the person who picked the men's or women's winner at a Tour event had their name put into a random drawing for one of two Running Warehouse $50 gift certificates. In addition, BBTM gear was awarded to those "Pick-the-Winner" entrants who were the closest to the winning times at each Tour event.
Visit bringbackthemile.com/tour or contact media@bringbackthemile.com for more BBTM Grand Prix Tour news and information.
About Bring Back the Mile
The Mile holds a special place in Track & Field and beyond because no running distance, or field event for that matter, has the history, the appeal, the "magic" of the Mile. The first sub-4 minute Mile by Great Britain's Roger Bannister in 1954 is regarded as the greatest individual athletic achievement of the 20th century (see Forbes November 18, 2005 article HERE), and no other event has produced an equivalent of the sub-4 minute Mile standard in the sport, in the media and in the public's mind.
Over the past decade-plus, unfortunately, the Mile has lost some of its luster, and thus, the Bring Back the Mile mission is: To return the Mile to prominence on the sports and cultural landscape by elevating and celebrating the Mile to create a national movement.
Bring Back the Mile Grand Prix Tour 2014
Camel City Indoor Mile, Winston-Salem, NC, February 1, $6125
Medtronic TC 1 Mile, Minneapolis, MN, May 8, $25,000 plus $10,000 course record bonus (cancelled due to inclement weather)
Ryan Shay Mile, Charlevoix, MI, July 26, $4000
GNC Live Well Liberty Mile, Pittsburgh, PA, August 1, $20,000
Michigan Mile, Flint, MI, August 22, $10,000
Grandma's Minnesota Mile, Duluth, MN, September 7, $20,100