Deep Field of Sub-4 Milers Ready to Race in Pittsburgh at the 4th GNC Live Well Liberty Mile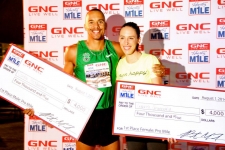 July 29, 2015
Thirteen sub-4 minute men's Milers and five sub-4:30 minute women's Milers expected in Steel City for Friday evening, July 31 event; $25,000 prize purse; third stop on Bring Back the Mile Grand Prix Tour 2015
From P3R Events
A prize purse of $25,000 has attracted some of the country's top Milers to Pittsburgh for the 4th GNC Live Well Liberty Mile on Friday evening, July 31. Thirteen sub-4 minute men's Milers and five sub-4:30 minute women's Milers will compete for the $4000 champion's prize in this unique downtown 1 Mile road race.
The deep men's field includes 2014 GNC Live Well Liberty Mile champion Jordan McNamara, 28, who will return to the Steel City to defend his title. A two-time event runner-up in 2012 and 2013, McNamara edged out 2012 Olympic silver medalist Leo Manzano in the 2014 race, clocking 4 minutes, 3 seconds.
"I'm excited to return to the City of Bridges with an aim at defending my GNC Live Well Liberty Mile title," McNamara said. "This city has always shown myself and all runners incredible support. I look forward to throwing everything I have into what I expect to be an unforgettable performance!"
McNamara, who lives in Eugene, OR, faces tough competition against fellow OTC Elite teammates Pat Casey and Mac Fleet. Casey has a Mile personal record of 3:52.62 that he set last year at the Morton Games, and Fleet has a Mile PR of 3:56.77. Another addition to the field is Jeff See of Furman Elite, who has Mile PR of 3:52.90.
Gabriele Grunewald, 29, took the women's crown last year breaking the tape in 4:33. Grunewald's competitors this year are in top form led by two-time GNC Live Well Liberty Mile champion and event record holder Heather Kampf and Amanda Eccleston, who has a Mile PR of 4:25.78 set at the 2014 Ryan Shay Mile.
"I'm really looking forward to returning to Pittsburgh to defend my title in the GNC Live Well Liberty Mile," said Grunewald who resides in Minneapolis, MN. "This will be my third year racing and this event has quickly become one of my favorites on the road racing circuit. I can't wait to get back this year and take a crack at the course record."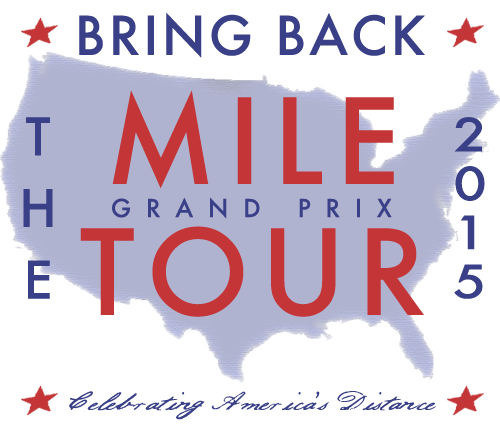 The American Development Pro Mile features $20,000 in guaranteed prize money that goes 10 deep with each race champion awarded $4000. The GNC Live Well Liberty Mile is also the third stop on the Bring Back the Mile Grand Prix Tour 2015.
Live coverage of the American Development Pro Miles will be available on Periscope via @LibertyMile on Twitter at 8:00pm EST. Click here to view the 2015 Media Guide.
For more event information including course map and pro athlete field, visit: LibertyMile.org
FACEBOOK: LibertyMile TWITTER: @LibertyMile HASHTAG: #LibertyMile
For more information, visit: http://libertymile.org