Defending Champions Returning to Medtronic TC 1 Mile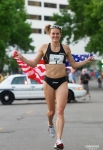 March 26, 2013
Kampf, Miller to race for $25,000 purse plus $10,000 record bonuses
ST. PAUL, Minn. – (March 26, 2013) – Hometown star Heather Kampf and University of Wisconsin alumnus Craig Miller will return to downtown Minneapolis to defend their titles and race for a pair of $10,000 course record bonuses at the 2013 Medtronic TC 1 Mile on Thursday, May 9.
The event will draw more than 3,000 runners to Nicollet Mall for a full evening of racing culminating with the professional runners competing for $25,000 in prize money. A festive Nicollet Mall atmosphere – where Minneapolitans enjoying the downtown nightlife cheer runners along the route – makes the Medtronic TC 1 Mile a unique event on the Minnesota and national running calendar.
The Medtronic TC 1 Mile is also the fifth stop on the inaugural Bring Back the Mile Tour that includes 14 events and one end-of-the-year gala held across the country and throughout the year.
Last year, Kampf, a Rosemount native who trains with Team USA Minnesota, outran the Medtronic TC 1 Mile field for her first victory at the event. Kampf, 26, who would go on to finish 7th in the 800 meter final at the U.S. Olympic Track & Field Trials later in the year, clocked 4 minutes, 36.9 seconds while running in the shadow of Minneapolis' skyscrapers. Her Mile PR is 4:27.8 (roads).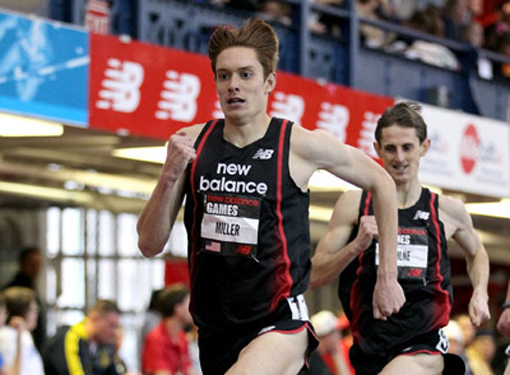 In the men's race, Miller (left, PhotoRun) ran 4:04.3 against a stiff headwind to claim his first Medtronic TC 1 Mile title after finishing in third place in 2011. Miller, 25, who sports a 3:54.2 personal best in the Mile, finished 8th in the finals of the Olympic Trials 1500 meters last year.
"Heather and Craig were great champions last year and we're thrilled to have them signed up to run with us again this year," Twin Cities In Motion Executive Director Virginia Brophy Achman said. "I'm confident both of them can make a run at the $10,000 course record bonuses, although I know we're building strong fields to compete against each of them too."
The men's course record is 3:58.4 set by three-time Medtronic TC 1 Mile champion David Torrence in 2011. The women's standard of 4:30.8 was established by Sara Hall also in 2011. This year's race champions will pocket $5000 each. In the coming weeks, Twin Cities In Motion will note additions to the field and make other announcements about the professional races via its Twitter feed, @tcmarathon, or with additional media releases.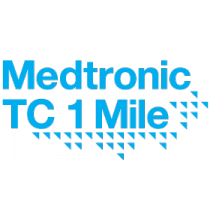 The Medtronic TC 1 Mile, organized by Twin Cities In Motion, features an evening of races for runners of all ages and abilities. Action kicks off at 6:50pm CDT and culminates with the professional races at 7:53pm (women) and 8:03pm (men).
About Twin Cities In Motion (TCM)
Twin Cities In Motion (formerly Twin Cities Marathon, Inc.) is the non-profit organization that provides nationally recognized, high quality running events throughout the year, including the Medtronic Twin Cities Marathon. With a mission of promoting healthy lifestyles through running events and community outreach, TCM and its charity partners contribute over $750,000 to related causes annually.
For more information, visit www.tcmevents.org, www.facebook.com/TwinCitiesInMotion, and follow us on Twitter @tcmarathon.