Speed will be on display at Golden Mile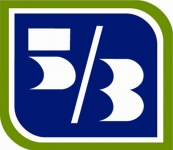 July 10, 2014
"The runners love it. There literally will be 10,000 people along the course, four lawn chairs deep. Most people don't get the opportunity to see somebody who can run a 3:58 or a 4:03 Mile." - Eric Houghton
By Chris Dobrowolski, The Record Eagle
You won't find any dawdlers among the entrants for today's 5/3 Bank Golden Mile.
The field for both the men's and women's elite races, as well as the boys and girls high school races, is loaded with quality runners.
"The men's race is wide open and the women's race is pretty wide open too," said race co-director Eric Houghton. "It should be a really close race, even though it is a small field. So that should be fun."
Seven men are entered into the men's race, while five are set to participate in the women's race. The high school races are a little bigger, with 12 boys and 12 girls entered. Race organizers cap each race at no more than 12 runners by design for logistical reasons.
There doesn't appear to be any clear-cut favorite for the elite races, though Ian Boyle and Sarah Boyle are two runners to watch. The husband and wife from Brighton are coming off a pair of wins at the Clawson Firecracker Mile on the Fourth of July. Ian Boyle, who was sixth in last year's Golden Mile, timed in at 4:17, while Sarah ran a 4:50. Also one to watch is Josh McAlary, from Jackson, who was third in last year's event, and a pair of Bloomington, Ind. residents who have turned in solid times this year in Frezer Legesse and Tim Schoch. Anthony Filipek, from Kingston, is a regular competitor in the Golden Mile and is coming off a fifth-place finish in 2013.
Continue reading at: m.record-eagle.com