The Mile: Do the Right Thing, More Opportunities for Women Needed, Good for the Sport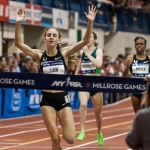 December 17, 2015
2016 Olympic Trials qualifying standards include Mile times for 1500: Thank you USATF! 3:54.00 or better for men and 4:28.43 for women to race at storied Hayward Field in Eugene, OR
By Bring Back the Mile
December 18 update: The USTFCCCA coaches voted in favor of the proposal to run the Mile at the NCAA Division I Outdoor Championships 221-169 with 17 abstaining. THANK YOUI Next up the NCAA...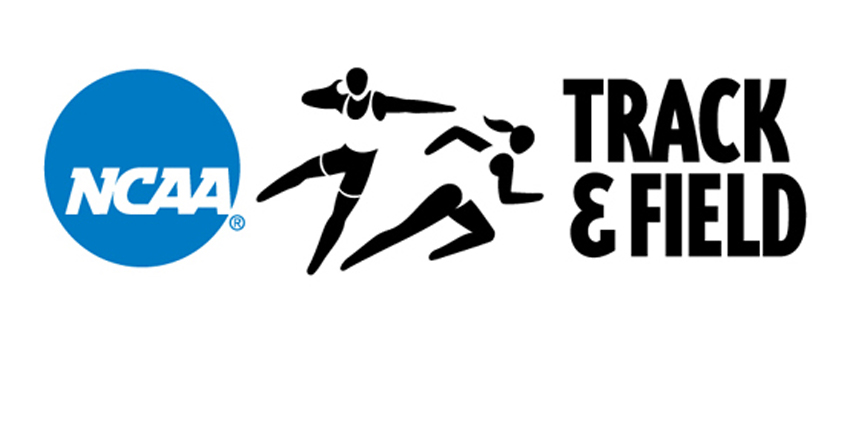 Bring Back the Mile wrote on Monday that the NCAA coaches were proposing at this week's USTFCCCA Annual Convention in San Antonio to bring back the Mile at the NCAA Championship meet. This was also proposed back in 2011 by Texas A&M Coach, Pat Henry, one of the most decorated coaches in the history of the sport. A major point of contention has been that the IAAF did not allow Mile qualifying marks for the outdoor World Championships. As of 2015, however, this is no longer true and so here we are back to a vote. More on this point later.
USATF has just released the 2016 Olympic Trials qualifying standards for Track & Field and, hooray, Mile marks can be used to qualify for the 1500 meters, which will help support the aforementioned NCAA proposal. Thank you USATF!
From USATF Olympics Trials Standards Document
Qualifying marks must be attained in a 2016 U.S. Olympic Trials event. No qualifying marks will be allowed using alternate events, except for the men's and women's Mile runs as follows: An appeal to use a Mile qualifying mark for the 1500 will be accepted only if the Mile mark was made during the 2016 season, from Friday, January 1, 2016 through Sunday, June 26, 2016, and the mark is 3:54.00 or better for the men and 4:28.43 for the women.
Although we applaud and support using Mile times for 1500 championship qualifying, women still do not have as many Mile racing opportunities on the track as men. In 2012, for example, there was no women's Mile qualifying standard for the Olympic Trials, but there was one for men.
One thought is that because men have their signature benchmark "Roger Bannister" sub-4 moment, the Mile is invariably discussed, highlighted and contested more for men. The argument goes on that for women, there is no such historic, still resonating "moment" in the Mile, and thus, the storied distance is often forgotten or ignored amongst race directors, coaches and officials and the 1500 is added to the meet. The Prefontaine Classic in Eugene TrackTown USA, a Diamond League meet, is an example of this: men's Mile and women's 1500.
This is an important underlying issue to discuss and one that can be improved upon by NCAA coaches voting for the Mile tomorrow to be run at the NCAA Championship outdoor meet, thus providing more opportunities for women to run the Mile and increase exposure to them through the inherent, embedded awareness of the Mile in our country.
Women Wanna Run the Mile!
No matter how much we've heard that some women prefer to run the 1500m or that the sub-4 1500m is the equivalent of the men's sub-4, it doesn't hold water to what we've learned and heard first hand over the last four years from our top American female Milers: they wanna run more Mile events!
Mary Cain's Mile records over the last couple of years were widely covered within our sport and especially outside our sport's media as well as creating bigger "buzz" than Shannon Rowbury's 1500m American record this summer.
Rowbury also garnered a lot of media attention for her 4:22.66 indoor Mile at the 2015 Camel City Mellow Mushroom Mile during the indoor season; the fastest women's indoor Mile in 2015.
In a 2012 BBTM interview with World Champion Jenny Simpson exploring similar topics, she had this to say about the Mile versus the 1500m:
BBTM: Looking forward, Jenny, do you have any plans to run a Mile before the Olympic Trials?
Jenny: Probably not before the Olympic Trials. The only reason is because it's not a readily available event for outdoors. That's one of the things that is exciting about the potential of the Mile coming back and being more of a regular event. I feel like all the time, people ask me, "What's your fastest time in the Mile?" And I have to say, "Well I run the 15 and that's like 109 meters short of a Mile, but I run this time and it's probably around this time. There's just so much explaining to do. It would be really exciting to get out and compete against the best Milers in the country in a real Mile.
BBTM: What are your career goals in the Mile? Do you still have unfinished business in the distance?
Absolutely, because my 1500m time is superior to the Mile. It would be really exciting to know that I can run that 1500m time and keep going for another 109 meters to see what kind of barriers I can break in the full Mile. It's a really exciting event. I have run it more in indoors than outdoors. When they offer the event, it's really exciting. You can always get good fields, because people want to do it. There are certainly different barriers with the Mile that I'm still excited exploring.
Why not make a small change that benefits athletes, that their families and friends understand? By elevating the Mile and increasing awareness of our athletes - men and women - amongst the general public, wouldn't sponsors be willing to pay more for the extra visibility, engagement and "buzz"? Wouldn't additional media opportunities happen? Why do we continue to fight common sense decisions?
The NCAA Proposal
Returning to tomorrow's important NCAA vote, the main argument for defeating the 2011 NCAA Championship meet proposal and the issue that continues to boil up today are international qualifying standards. This is the wrong issue to be focusing on.
Let's take a look at the numbers over the last six year of NCAA competition:
Since 2010 no woman has had a mark faster than the 2016 Olympic Trials 1500m qualifying time of 4:09.50 during the course of NCAA competition. Yes, the fastest mark is close, 4:09.51 in 2012, but most years the fastest mark falls outside of 4:10. For the collegiate men, they fare a little better, but not by much with only six performances by five men since 2010 during the NCAA season to dip below 3:38.00.
At the NCAA Championship outdoor meet itself (including all related regional & prelim rounds), the fastest mark is last year's 4:09.56 by Rhianwedd Price (GBR). The next fastest since 2010 is 4:13.25. On the Men's side only Andrew Wheating's 3:37.52 in 2010 dipped under the 3:38.00 qualifying standard.
Not only are there plenty of 1500m specific opportunities for both genders outside of the NCAA Outdoor Championships, but meet organizers can include a 1500 "en route" clock to ensure no athlete gets penalized for running a blistering time. This has been done at IAAF Diamond League meets such as the Prefontaine Classic's Bowerman Mile.
As Coach Eric Houle of Southern Utah University has put forth in his proposal to bring back the Mile to the NCAA Championship outdoor meet—our sport has been in decline in coverage and interest, so why not do something positive, something understandable for the general public?
The NCAA coaches have an opportunity to do the right, best thing here; a simple thing really. And in doing so also set a historic benchmark by hosting the first women's outdoor NCAA Championship Mile event, another media opportunity for the sport in need of positive media coverage. In addition, wouldn't it be great this time next year, as Milers gather with their families, to be discussing their experience at the outdoor NCAA Championships and not have to explain conversions? That is the bigger penalty, lack of understanding and engagement, that athletes suffer through than worrying about international 1500 qualifying standards that few hit.
Now is the time to bring back the Mile at our outdoor NCAA Championships! Vote YES coaches!