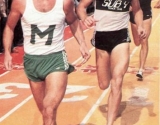 February 24, 2012
But, for me, nothing tops the night of Coghlan's Mile on the Sports Arena boards during the Jack in the Box Indoor Games. It was electrifying.
By Nick Canepa, San Diego Union-Tribune
It was 31 years ago this week when Eamonn Coghlan became an Irish storm, when he ran beyond the hype… by a...
Read More
comments