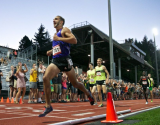 July 03, 2015
There was no jostling, just a straight line the whole the way. I sat on the cheese the whole time. Everything worked out the best way it possibly could.
By Ken Goe, The Oregonian
Spurred on by several hundred fans and an dance team, Robby Andrews did what he needed to do Thursday night in the...
Read More
comments