American Milers Cross the Pond for Ireland's Most Famous Race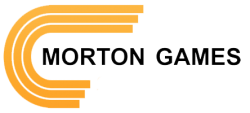 July 09, 2013
The July 17 Morton Mile welcomes top Americans for one of the most historic races in the world
By Morton Games
The Morton Mile is the most famous race in Irish athletics, graced by the presence of Olympians and Olympic champions including Ireland's own Ronnie Delany, Herb Elliott (AUS), Kip Keino (KEN), John Walker (NZL), Steve Ovett (GBR) and Seb Coe (GBR).
And the event has also struck a particular cord with athletes from the United States. Steve Scott's 3:53.80 on August 27, 1980 remains the Morton Stadium Mile record and Americans have won the previous three years in a row with Will Leer (2010 & 2012) and Jordan McNamara (2011) trading off as Morton Mile champions.
This year's Morton Games takes place on Wednesday, July 17 at Morton Stadium Santry in North Dublin, Ireland. The fields include (updated July 16):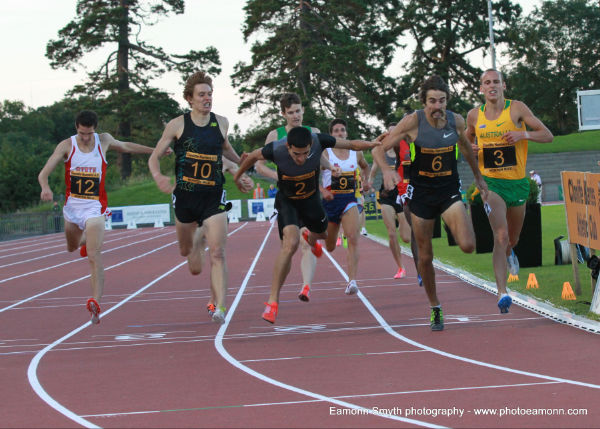 2013 Men's Morton Mile
Craig Miller (USA) - 3:54.2r, 2012
Cameron Page (AUS) - 3:54.77, 2013
Jeff See (USA) - 3:55.24, 2011
David McCarthy (IRL) - 3:55.75i, 2012
Cory Leslie (USA) - 3:56.18, 2013
Riley Masters (USA) - 3:56.25i, 2013
James Kaan (AUS) - 3:57.70, 2011
Julian Matthews (NZD) - 3:58.14i, 2013
Liam Boylan-Pett (USA) - 3:58.19, 2011
Duncan Philips (USA) - 3:58.82i, 2012
John Coghlan (IRL) - 3:59.32i, 2012
Eoin Everard (IRL) - 4:00.66, 2012
Colin Costello (IRL) - 4:01.35i, 2007
Conor Bradley (IRL) - 4:02.67i, 2013
Conor Healy (IRL) - 4:03.35, 2011
Ioan Zaizan (ROU) - 3:40.06, 1500, 2013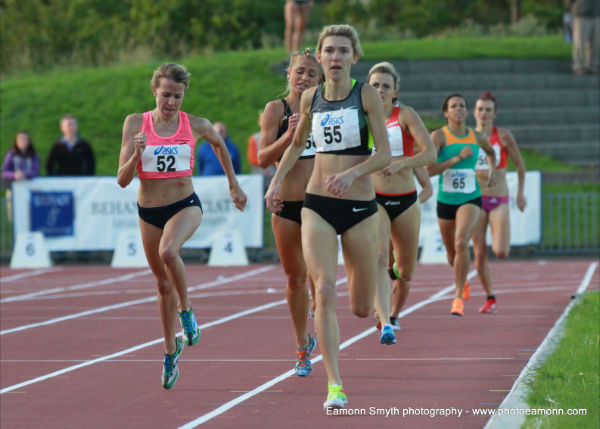 SSC Women`s International Mile
Brie Felnagle (USA) - 4:28.90, 2013
Ashley Higginson (USA) - 4:35.43i, 2013
Deborah Maier (USA) - 4:23.98, 1500m, 2010
Aisha Praught (USA) - 4:35.96, 2012
Hilary Stellingwerff (CAN) - 4:28.62, 2007
Rachel Bamford (GBR) - 4:16.38, 1500m, 2013
Lennie Wait (GBR) - 4:35.42, 2012
Ioana Doaga (ROM) - 4:36.32, 2012
Stacy N`diwa (KEN) - N/A
Ciara Durkan (IRL) - 4:23.09, 2007
Pilar McShine (TTO) - 4:36.85, 2011
Claire McSweeney (IRL) - 4:30.26, 1500m, 2013
BILLY MORTON: A TRADITION
The Morton Mile itself has a long and rich history back to the 1930s. The Clonliffe Harriers Athletic Club had the foresight to start hosting annual international sports meetings held at various venues in Dublin such as the rugby grounds at Landsdowne Road and the soccer grounds in Milltown in Dublin. These events drew huge crowds topping 40,000 and 50,000, with the Open Mile and later the Invitational Mile as the featured event.
In 1955, the Clonliffe Harriers relocated to Santry in North Dublin and built their own athletics stadium. The stadium opened in 1958 and came to the attention of the world on July 9, 1958 when Albie Thomas (AUS) set a 3 Mile world record of 13:11.8. However, it was the August International which resulted in headline news throughout the world.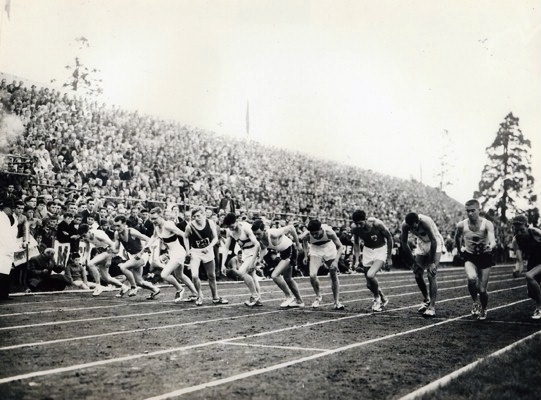 The race promoter was the legendary Billy Morton, the secretary of Clonliffe Harriers. He had drawn the worlds best Milers to take part in the Invitational Mile on the August 6, 1958. The field included the reigning 1500m Olympic champion, Ronnie Delany, Murray Halberg (NZL) and from Australia Herb Elliott, Albie Thomas, Merv Lincoln and Dave Power. Santry packed some 25,000 people into the stadium, however, over the years there so many people claimed to have been there that the capacity would have had to have been double that amount!
Herb Elliott in his autobiography The Golden Mile recounts in the Mile in vivid detail:
"We filed along the back straight, Lincoln five yards behind Thomas then Halberg then me. Delany was behind with the others where I hoped he would stay. The rhythm of Halberg's long powerful striding would have been a joy to watch if I had been outside the track instead of on it. He was galloping along two yards ahead of me… we moved on in formation for a lap with all of us content to let Thomas hold the initiative. His lap time was 56 seconds. The crowd buzzed… You beauty! This is the way I want the race run.
But Murray my boy you're not going fast enough. I can't let the other two slip away from me. I loped past Halberg into third place as a big black and white dog raced across the track pursued by an official. I scarcely noticed the animal so intent was I on the race. Thomas looked strong and fresh putting in his light little steps and floating on ahead. He seemed to dainty in front of Lincoln who was plodding behind him with long strides. On the final curve of the lap I swept past my old opponent and moved up to within a yard of Thomas as he started the third lap.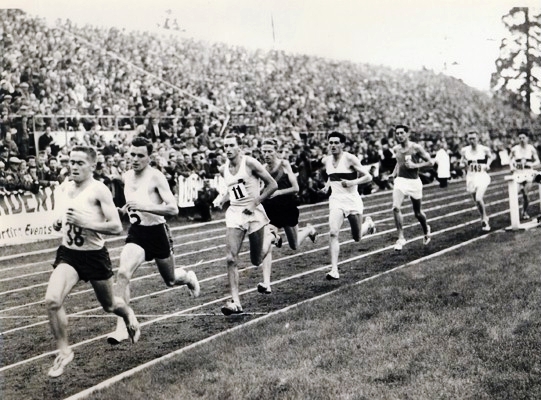 The time was announced as 1:58… I tore past Thomas on the backstretch of the third lap where normally I feel pain or lethargy. I clapped on the pace but someone was on my heels and I couldn't get away from him…. On the bend it was Lincoln not Delany who shot past me, I have never known him to do such a thing at this stage in a race before. I was thunderstruck. He must have been feeling as buoyant as me, I wouldn't have considered that possible… Lincoln held the lead for 50 or 60 yards then as the bell sounded I nipped past him putting in a long burst. The time was 2:57. I was on my own now. The track was uncluttered in front. I planned to keep it that way. I drove my feet into those kind resilient cinders and flew.
I whizzed round the turn and could feel someone dogging me. It could have been Lincoln. It could have been Delany. I didn't care. I felt I could hold whoever it was. And then there was the tape coming closer and closer. I was through with the shouts of 20,000 Irishmen ringing in my ears. I looked over at the timekeepers and they were bouncing up and down unable to restrain their excitement. One of them rushed over his face flushed 'fantastic!' 'it's just fantastic! your time is 3:54.5!'"
The reigning Olympic 1500m champion Ronnie Delany who finished third on that historic night recalled the Mile in his biography Staying the Distance: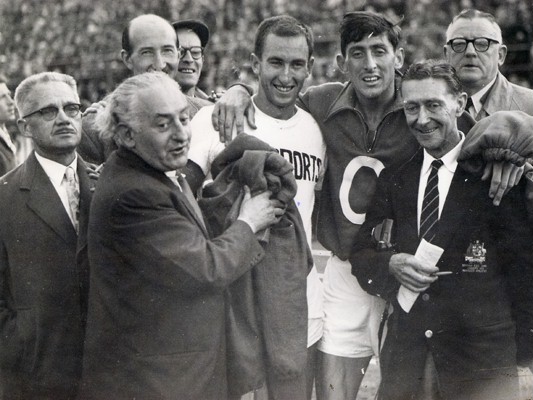 "I had thought beforehand that Herb Elliott was vulnerable. He had just completed an incredible Mile and a half double at the Commonwealth Games in Cardiff. I felt he might relax a little in Dublin. In learned in Sydney many years later from my friend Albie Thomas that every detail of the race had been pre-planned and that I had been up against team Australia on the night. I had trained to be able to run a sub 3 minute 58 second Mile thinking this might be enough to win. The pace was frantic from the start and it took my best effort to merely hang on. I was never to prove a threat. I was sick as a parrot and disappointed after the race. And then Liam Browne the announcer said a new world record had been set. My spirits lifted when I heard my time. The disappointment of the crowd vanished when they realized that they had been privileged to witness the most extraordinary Mile in the history of athletics."
The setting of a Mile world record in a small stadium in Dublin made headlines across the world. The brand new track at Santry was acknowledged as being one of the fastest in the world. On an annual basis the stadium continued to host international athletics with the Mile as the main event. Billy Morton would to attract athletes to Santry, which was surrounded by trees. by convincing the athletes that at precisely 9:00pm in the evening, the time of the Mile, that the trees in Santry released their oxygen and that in this oxygen rich environment athletes would run fast times!
Listen to the radio call from August 6, 1958.
THE MORTON MILE: THE LEGACY CONTINUES
Billy Morton himself passed away in December of 1969. In his honour the stadium in Santry was named Morton Stadium and the feature Mile race was now run for the Morton Memorial Invitational Mile Cup.
The first winner of the Morton Mile in 1970 was the legendary Kip Keino. Keino had also won the 1969 Mile the previous summer.
Since then the race has continued on, sometimes as part of an international athletics meet and at other times as a race in a domestic meet. In the 1970s and 80s the Morton Mile attracted legends such as Walker, Scott (1980 Mile winner in a stadium record), Coe, Ovett, Maree and Ireland's crop of world class Milers, Eamonn Coghlan, Ray Flynn, Marcus O'Sullivan, Frank O'Mara, Niall Bruton, James Nolan and latetly, Ciaran O'Lionaird and Paul Robinson.
In recent years, the Clonliffe Harriers have reinstated the annual International Athletics Meet which has proved to be enormously successful. In 2012 the Morton Games attracted some 65 overseas international athletes, 15 of whom competed in the London Olympics including Americans Matthew Centrowitz, Nick Symmonds and Emma Coburn. The 2012 Morton Mile also produced one of the most exciting races seen in the history of the event as ten athletes were in contention with 100 to go and in a blanket finish. Will Leer took his second Morton Mile title from David Torrence (USA), separated by 100th of a second - 3:56.39 to 3:56.40. Eight other athletes raced to sub-4 minute Miles: Ryan Gregson (AUS) 3:56.45, Craig Miller (USA) 3:56.49, Ryan Hill (USA) 3:56.78, O'Lionaird (IRL) 3:57.02, Garrett Heath (USA) 3:57.18, Stevenson (GBR) 3:57.57, Kisorio (KEN) 3:57.63, Robinson (IRL) 3:58.47.
Also in 2012, for the first time a Women's International Mile appeared on the program. An extremely successful event with half of the field being made up of athletes fine-tuning their London preparations. It was a race which completed the American double as Nicole Schappert was a surprise winner clocking 4:30.65 to Australia's Zoe Buckman's 4:30.86. Gen LaCaze (AUS) was third in 4:32.16. Schappert in the process set a new Morton Stadium record and every athlete in the field bettered the existing 1968 stadium record with nine setinng personal records.
The Morton Games, with almost a century of history continues to fly the flag for the Mile and will long continue to do so into the future. The Morton Games is proud to be the first international partner of Bring Back the Mile.