GNC Live Well Liberty Mile Returns to Steel City on July 31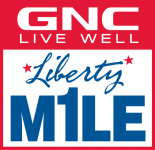 February 26, 2015
American Development Program Pro Mile offers $20,000 guaranteed prize purse; third stop on Bring Back the Mile Grand Prix Tour 2015
PITTSBURGH, Pa. – The 2015 GNC Live Well Liberty Mile returns to downtown Pittsburgh on the evening of Friday, July 31. Top American middle distance runners will again compete in the Steel City for $20,000 in guaranteed prize money that goes 10 deep with each race champion awarded $4000 in the American Development Program Pro Mile.
The GNC Live Well Liberty Mile is one of four events of the Pittsburgh Three Rivers Marathon, Inc.'s (P3R) American Development Program. The second year program is an initiative designed to increase exposure and racing opportunities for emerging U.S. professional runners.
"The 2015 GNC Live Well Liberty Mile will continue our tradition of showcasing America's top middle distance runners," said Patrice Matamoros, P3R CEO. "At the 4th edition, we are excited to welcome back the nation's best to compete in Pittsburgh on July 31 and anticipate another thrilling night of races."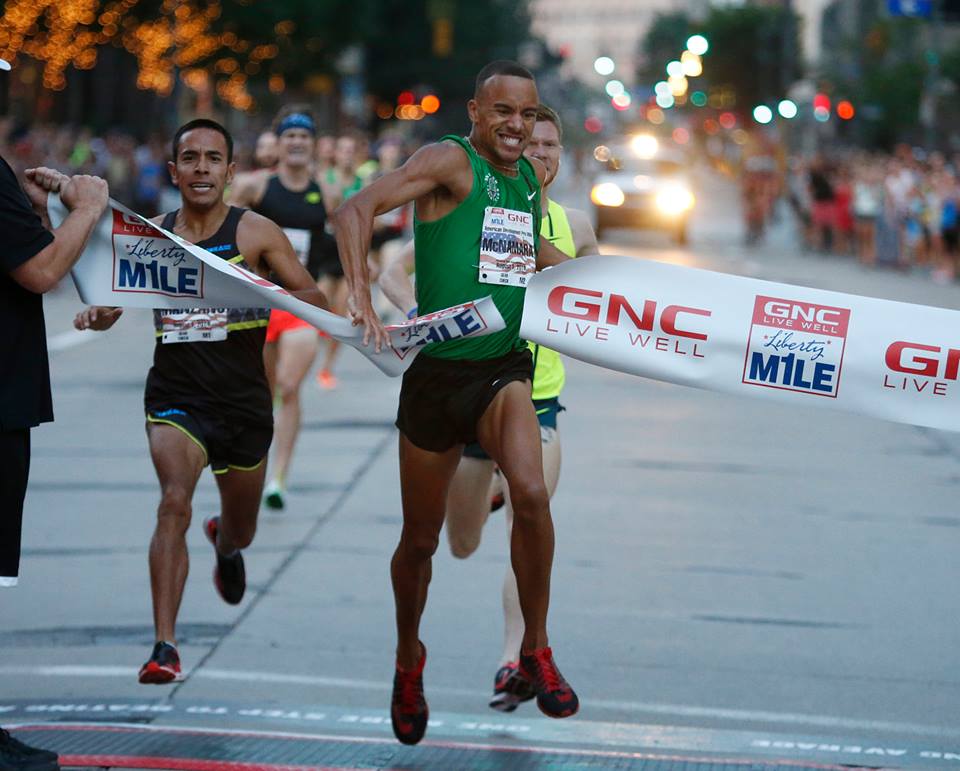 Last year, two-time race runner-up Jordan McNamara of Oregon Track Club Elite (right) held off a fast charging 2012 Olympic silver medalist Leo Manzano to win the race in 4 minutes, 3 seconds, while Gabriele Grunewald of Team USA Minnesota captured the women's title in 4:33, just missing the course record.
The race offers something for everyone with waves ranging from beginners to professional Milers who are capable of breaking the coveted 4-minute standard. The USATF-certified, u-shaped course takes participants on Penn and Liberty Avenues in downtown Pittsburgh. The event will also award an overall prize purse of more than $25,000, the third largest for U.S. road Miles.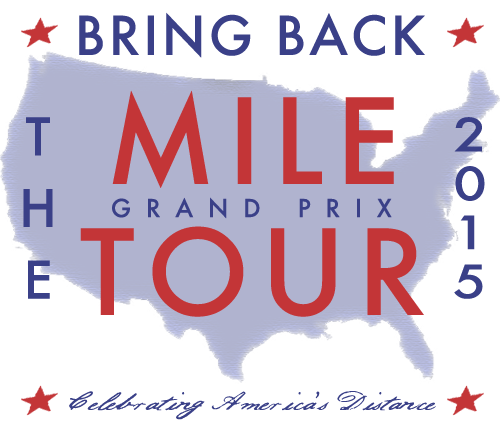 The GNC Live Well Liberty Mile is also the third stop on the Bring Back the Mile Grand Prix Tour 2015, and the top 6 at each Tour event will score grand prix points (10, 8, 6, 4, 2 and 1). The total prize purse for the four Tour events exceeds $80,000 plus $7500 for the GP purse.
For more event information, visit: LibertyMile.org