The Mile Interview Series: Gabriele Grunewald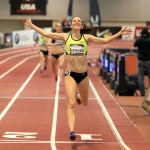 May 07, 2014
Bring Back the Mile's 2014 interview series, presented by HOKA ONE ONE, kicks off with Team USA Minnesota middle distance ace Gabriele Grunewald (née Anderson). Known as "Gabe", she earned her first national title and U.S. team berth last February at the USA Indoor Championships in the 3000m. She set a smoking personal Mile best in 2013 winning the Minnesota Mile in 4:21.3, clocking the fastest Mile ever run by a woman in her native Minnesota. Grunewald was the 2010 NCAA Outdoor Championships runner-up at 1500 meters, earning All-American status for the University of Minnesota as a Golden Gopher.
Gabe will toe the line at Thursday's Medtronic TC 1 Mile for the first time since 2011. She will be up against a strong field, including course record holder Sara Hall (4:30.8, 2011) and her Team USA Minnesota teammate, Heather "Queen of the Road Mile" Kampf. You can take part in BBTM's Medtronic TC 1 Mile Pick-the-Winner contest presented by Running Warehouse for your chance to win great prizes!
Josh Muxen, former Nike Farm Team member and steeplechase standout at the University of Idaho. Josh served for 10 years as the elite athlete director for Bay to Breakers 12k in San Francisco and continues to announce running events throughout the San Francisco area. He has a Mile best of 4:09.30.
INTERVIEW SPLITS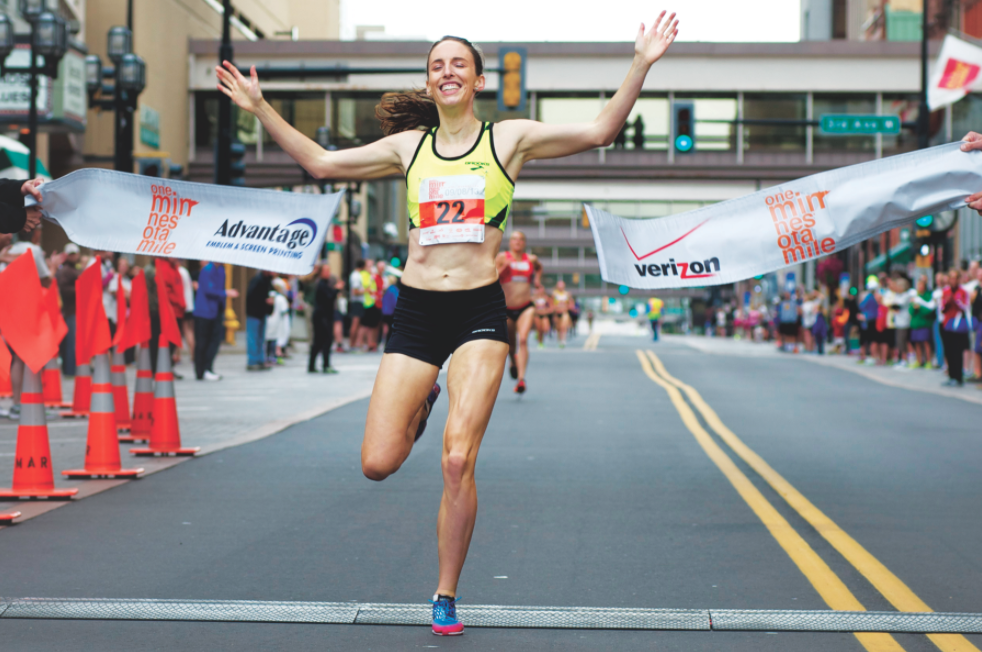 LAP 1 - Women's Magic Mark
01:00 - Roger Bannister taking over Facebook news feeds and Gabe's thoughts on what it means in the sport.
03:00 - What is the women's equivalent of breaking 4 minutes in the Mile?

LAP 2 - Let the Women run the Mile!
04:30 - Parity in women's racing and can a woman break 4 minutes in the Mile?
06:00 - Running more Miles and a call for the Pre Classic to also run a women's Mile!
07:30 - Jamaica and fan energy
LAP 3 - Medtronic TC 1 Mile & Racing with Confidence
09:45 - Gabe can see the Medtronic TC 1 Mile starting line from her window! And what it means to run in her hometown.
12:00 - Who buys dinner?
13:30 - Will there be team tactics at play in the TC 1 Mile? Gabe says the course record bounty is too high; it'll go from the gun.
14:15 - Gabe's personal racing tactics in a road Mile - running with confidence

LAP 4 - Run Local, Think Global
17:30 - What's the transition like between U.S. and international racing?
19:00 - Being a USA champion and training through the Minnesota winter
20:30 - The Team USA Minnesota and Minneapolis running community