Festival of Miles Record Crowd Expected to Top 1,200 on Thursday Night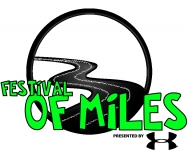 May 28, 2013
Deep Open and high school fields plus new events highlight sixth edition
ST. LOUIS - (May 28, 2013) - The Big River Festival of Miles presented by Under Armour, the sixth stop on the Bring Back the Mile Tour, has announced it expects a record crowd at Saint Louis University High School on Thursday night. This year's event will be the sixth Festival of Miles and pre-meet buzz surrounding deep high school and professional fields has organizers confident they will break the meet's attendance record of 1,200 set in 2012.
The two professional races; the Speed Factory Athletics Women's 800 and the Saint Louis Track Club Men's Mile feature some of the best middle distance runners in North America. Canadian Olympian Jessica Smith headlines the 800 field, but she will be challenged by U.S. Olympic Trials finalist and Festival of Miles defending champion Heather Kampf. Also expected to contend are Nike's Lea Wallace, who was a part of an American record-setting 4x800 squad at the recent Penn Relays, and hometown favorite Shannon Leinert.
On the men's side, Mexican national record holder Pablo Solares, a 3:54 miler, will face off against 2013 GO! St. Louis Half Marathon champion Aaron Braun, last year's runner-up Craig Miller and Edwardsville (IL) native Stephen Pifer. The athletes will be competing for up to $8600 in total prize money that includes $1000 time bonuses from Big River Running Company, RunFanShop.com and Zamboost and the $1000 XS Energy Battle of the Sexes Bonus that goes to the men's or women's winner with the superior time according to IAAF scoring charts.
SLUH track coach Joe Porter, a member of the Festival of Miles Foundation Board, said he thinks the word is definitely out about the meet.
"I know the entire Missouri and Illinois high school track and field community is excited, that's for sure," Porter said. "With the high school all-star races featuring kids from seven different states, including some of the fastest kids in the country, I think people want to come out and see that in person. They should want to anyway."
Then there are the MoMileSplit.com High School Miles. The fields for both the boys and girls races are loaded with talent. The girl's race features seven young ladies who have run under 5:00 for 1600 meters already this year. It has three 2012 Foot Locker National Finalists from cross country and it has State champions from Arkansas, Iowa, Oklahoma and Missouri. Leading the way is freshman sensation Stephanie Jenks from Iowa who just ran 4:44 at the adidas Dream Mile in New York on May 25, the nation's sixth best time in 2013. She'll face a stiff test from the two local favorites: Eureka's Hannah Long who was the Missouri Class 4 champ in 4:49 and Ste. Genevieve's Taylor Werner, who took home the Class 3 crown in 4:52.
The boy's race is nearly as deep with another Iowan owning the top seed time, Jason Thomas from Dowling Catholic High School in Des Moines. Thomas has run 4:10 for 1600 as has O'Fallon (IL) star Alex Riba who was the Nike Cross Midwest Regional champion last fall. Missouri's challengers come in the form of Glendale's Spencer Haik and Marquette's Noah Kauppila who went one-two in the Class 4 meet over the weekend.
The meet begins at 6:30pm at SLUH with the GO! St. Louis Healthy Kids Mile, open to any kindergarten through 8th grader. Other races include the GO! St. Louis Junior High Invitationals, the Yurbuds Masters Mens Mile and the Saint Louis Injury and Rehab Corporate Relay. Tickets are $5 at the gate and all proceeds benefit the family of Brad Eastman, a young father and runner battling a brain tumor.
For more information, visit: www.stlfestivalofmiles.com
Members of the media interested in learning more about the Festival of Miles are encouraged to contact Ben Rosario at ben.s.rosario@gmail.com or call (314) 494-9725.