Heather Kampf Eyes Three-Peat at GNC Live Well Liberty Mile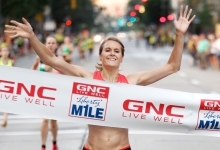 July 23, 2014
Women's field also includes sub-4:30 minute Milers Sarah Brown, Gabriele Grunewald and Lauren Penney; 3rd edition in downtown Pittsburgh features new American Pro Mile with a $20,000 prize purse; 4th stop on the Bring Back the Mile Grand Prix Tour
PITTSBURGH, Pa. - Two-time defending champion Heather Kampf of Team USA Minnesota is going for a three-peat at the 2014 GNC Live Well Liberty Mile, scheduled for Friday evening, Aug. 1 in downtown Pittsburgh. Kampf, 27, will face a formidable field of sub-4:30 minute Milers, including Americans Sarah Brown, Gabriele Grunewald and Lauren Penney.
"It's great to be going into the GNC Live Well Liberty Mile as returning champ to build confidence, but I always go into my races knowing it won't be easy," said Kampf (above, right), who is known as the Queen of the Road Miles. "This is a highly competitive field, and I have a ton of respect for the ladies I will be competing with."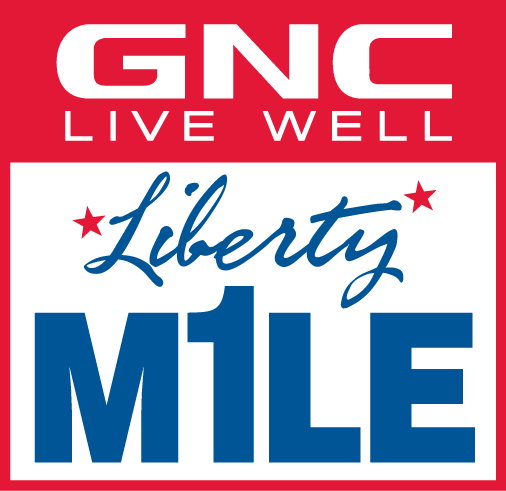 Last year, Kampf won her second GNC Live Well Liberty Mile crown, clocking an event record time of 4 minutes, 32 seconds.
Kampf's main competitors this year are also in top form led by Sarah Brown, 27, who recently set a Mile personal record of 4:26.67 to win the Harry Jerome Track Classic Mile, while Penney, 24, also recently achieved a Mile PR of 4:28.02. Team USA Minnesota's Grunewald, 28, who won the 2013 Minnesota Mile in 4:21.3, a PR, captured the 2014 USA Indoor 3000 meter crown.
Other notable athletes include:
• Stephanie Brown, the 8-time All-American from University of Arkansas, who finished second at the 2014 NCAA Indoor Mile
• Christy Cazzola, a track & field standout from the University of Wisconsin-Oshkosh, who won 17 career national titles
• Angela Bizzarri, a member of the Brooks Beasts Track Club, who recently achieved a Mile PR of 4:32.57 at the Harry Jerome Classic
Featuring a new American Development Program Pro Mile at the 3rd GNC Live Well Liberty Mile, professionals will compete for $20,000 in guaranteed prize money, one of the top road Mile purses in the country, with each race champion taking home $4000.
The American Development Program Pro Mile is the second of three events this year in Pittsburgh's inaugural American Development Program that offers exposure and incentives to America's best runners. The program kicked off with the DICK'S Sporting Goods Pittsburgh Marathon and UPMC Health Plan Pittsburgh Half Marathon on May 4 and culminates at the EQT Pittsburgh 10-Miler on November 9.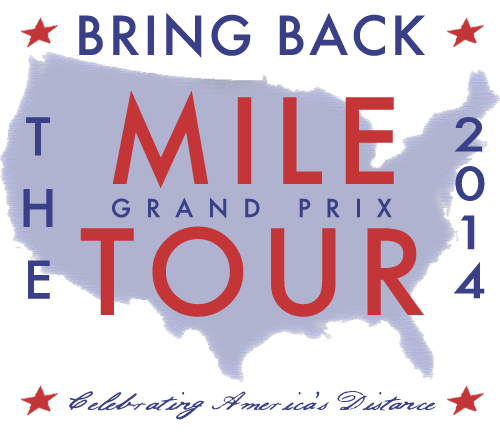 The GNC Live Well Liberty Mile is also the fourth stop on the Bring Back the Mile Grand Prix Tour 2014, and the top 6 at each Tour event will score grand prix points (10, 8, 6, 4, 2 and 1). The total prize purse for the six Tour events exceeds $85,000 plus $7500 for the Grand Prix purse ($2000, $1000, $500 and $250 per gender).
For more event information, visit LibertyMile.org and follow us on Twitter @LibertyMile and Instagram PghMarathon, and use hashtag #LibertyMile
For more information about the American Development Program, go to: http://pittsburghmarathon.com/American_Development_Program