P3R Renews Team USA Minnesota Sponsorship, Continues Commitment to U.S. Elite Distance Runners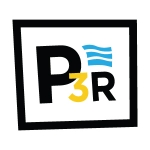 September 14, 2016
Team USA Minnesota's Heather Kampf and Biya Simbassa will compete at the GNC Live Well Liberty Mile on Saturday, Sept. 17
PITTSBURGH - P3R has announced that it will renew its sponsorship of Team USA Minnesota, a post-collegiate distance training center based in Minneapolis focused on developing Olympians and national champions. For the past three years, P3R has supported the team as part of the American Development Program (ADP), an initiative to increase exposure and racing opportunities for American professional runners.
"The support we have received from the Pittsburgh Three Rivers Marathon has made a significant difference for our training group," said Patricia Goodwin, Team USA Minnesota president and founder. "We've certainly been honored and privileged these past three years to be sponsored by the P3R American Development Program. We truly appreciate this innovative program for American distance runners and hope that it continues for years to come. In particular, our athletes thoroughly enjoy competing in Pittsburgh – in the Mile, 10 mile, half-marathon and marathon – and these races have served as excellent competitions for both new and experienced distance runners on our team."
P3R's American Development Program has made Pittsburgh a destination for top U.S. runners who have dreams of making a World Championship or Olympic team. Since launching the program in 2014, P3R has tripled the number of American professional runners competing in Pittsburgh and has hosted Olympians, U.S. record holders and Team USA members. In addition to the financial support, the program also helps spur community interest and support by connecting American Development Program ambassadors to Pittsburgh youth.
Team USA Minnesota members Heather Kampf and Biya Simbassa will compete at P3R's next event, the GNC Live Well Liberty Mile on Saturday, Sept. 17. Kampf, who is a 3-time champion and record holder of the event, has served an ambassador for the American Development Program for the past three years.
"The GNC Live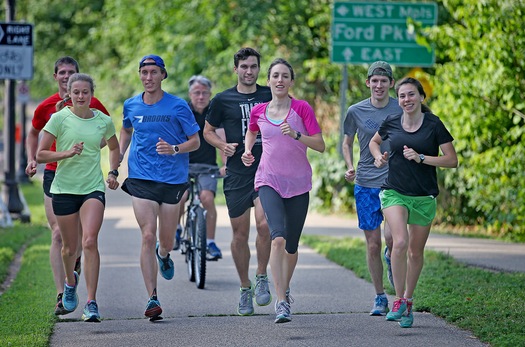 Well Liberty Mile is fun, but the 'victory lap' afterwards when I got to run back into the crowd and give high fives and take pictures is the best!" Kampf said. "I have been amazed at seeing so many familiar faces from the events I've helped out at and attended for the youth programs, and it's just a reminder of how great a job P3R and the American Development Program does to make us accessible to our fans and friends in the community!"