P3R's American Development Program Set Records in 2015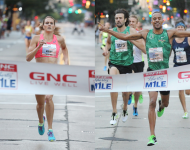 December 12, 2015
P3R events – DICK'S Sports Goods Pittsburgh Marathon, GNC Live Well Liberty Mile & EQT Pittsburgh 10 Miler – awarded $66,000 in prize money to 72 American elite runners
PITTSBURGH - This year at P3R's signature events, a record number of 72 American runners competed and earned a record $66,000 in prize money as a result of its American Development Program (ADP). Offering a competitive prize purse and unique community engagement opportunities, the program, in its second year, has made Pittsburgh a destination for top U.S. runners who have dreams of making a World Championship or Olympic team.
"Because of the American Development Program, Pittsburghers had the opportunity to see some of the fastest runners in the country at our events this year," said Patrice Matamoros, P3R CEO. "Each year more Americans are competing at P3R events. The odds are pretty good that a runner who was supported through the American Development Program will be representing Team USA at the Rio Olympics 2016."
Highlights of the 2015 American Development Program include:
• $183,000 of prize purse money awarded at P3R events in 2015, including $66,000 to American athletes.
• Pennsylvania resident Clara Santucci won back-to-back titles at the DICK'S Sporting Goods Pittsburgh Marathon.
• Jordan McNamara became the first male repeat winner of the GNC Live Well Liberty Mile by running away from the deepest Liberty Mile field to-date in 3 minutes, 59 seconds, tying the event record.
• Heather Kampf won her third GNC Live Well Liberty Mile crown in 4:33 by outkicking 2014 champion Gabriele Grunewald.
• American Tyler Pennel tied the event record at the EQT Pittsburgh 10 Miler with a time of 46:50 and also clocked the fastest on U.S. soil in 2015 on a record standard, certified 10 mile course.
• P3R sponsored Team USA Minnesota, a post-collegiate distance training center focused on developing Olympians and national champions.
"One of the main reasons I ran the DICK'S Sporting Goods Pittsburgh Marathon in 2015 was the support for American distance running that the race organizers offered," said Tyler McCandless, who was the top U.S. finisher at the DICK'S Sporting Goods Pittsburgh Marathon. "More opportunities for guys like me to compete against my peers and an international field furthers our athletic careers. Pittsburgh serves as a great stepping stone to being a contender at the 2016 and future Olympic Marathon Trials."
In addition to the financial support, the American Development Program also helps spur community interest and support by connecting American Development Program ambassadors to Pittsburgh youth.
• DICK'S Sporting Goods Pittsburgh Marathon headliners Santucci and McCandless were pen pals with more than 300 Kids of STEEL participants who were training for the Toyota of Pittsburgh Kids Marathon.
• In October, Team USA Minnesota athletes Emily Gordon and Biya Simbassa and head coach Dennis Barker attended the Baldwin High School cross country team practice and shared advice and training tips with the team.
• Three-time race champion Heather Kampf visited Pittsburgh's Summer Dreamers Academy before competing in the 4th GNC Live Well Liberty Mile. The Summer Dreamers Academy is a free summer learning camp from Pittsburgh Public Schools.
For more information about the American Development Program, visit: www.thepittsburghmarathon.com/American-development-program
About th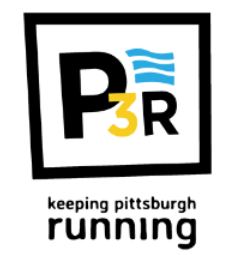 e Pittsburgh Three Rivers Marathon, Inc. (P3R)
P3R is a nonprofit organization that is passionate about promoting the love of running and enhancing community access to health & fitness education and activities. Best known for organizing the acclaimed annual DSG Pittsburgh Marathon, we also run a variety of other high-quality races, events and health & fitness programs throughout the Pittsburgh region. While many of our races attract some of the nation's highest-profile professional athletes, we offer activities for all ages and ability levels. The only criterion for participation is a desire to be happy, healthy and active! Learn more at: www.P3R.org