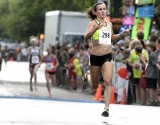 September 19, 2017
"When you get to that level, equipment and a salary is always nice, to free up money for things like massage. (But) the upside of not having a shoe contract is that it gives her the freedom to do things the way she sees fit."
By Mike Sandrock, Daily Camera
Darkness is descending and a chill...
Read More
comments