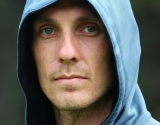 June 24, 2014
"But missing a chance to break the 3:50 barrier would've left me frustrated. It feels like part of my career is now complete."
By Andrew Alderson, The New Zealand Herald
Nick Willis has seldom been in better form, delivering three of his finest athletics achievements in the last six weeks.
...
Read More
comments