Willis Returns to Defend Medtronic TC 1 Mile Crown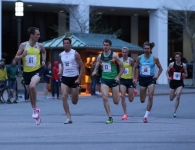 March 25, 2014
Olympic silver medalist and 2013 course record-setter targets second $10,000 course record bonus; second stop on BBTM Grand Prix Tour 2014
ST. PAUL, Minn. – Olympic silver medalist Nick Willis will return to Minneapolis on Thursday, May 8 to defend the Medtronic TC 1 Mile title he won last year in record-setting fashion, race organizer Twin Cities In Motion announced today. Willis, the 1500 meter runner-up at the 2008 Beijing Games for New Zealand, will target the course record of 3:56.1 he set last year and the $10,000 bonus that comes with bettering it.
The 10th Medtronic TC 1 Mile, to be held just two days after the 60th anniversary of Roger Bannister's first-ever sub-4 inute mile, will draw more than 3,000 runners to downtown Minneapolis for a full evening of racing. A festive Nicollet Mall atmosphere – where Minneapolitans enjoying the downtown nightlife cheer runners along the route – makes the Medtronic TC 1 Mile a unique event on the Minnesota and national running calendar.
"I'm excited to be returning to the Twin Cities to defend my title in the Medtronic TC 1 Mile," Willis told race organizers. "I was blown away by the size of the fields that went before our elite race, and it really pumped me up to run fast despite the cold temperatures last year. It is a fun event with one of the best prize purses available in our sport, so I hope to continue making it part of my yearly schedule."
A men's and women's combined prize purse of $25,000 awaits the professional fields at this year's race. Race winners who top the existing course records, will earn $10,000 in addition to the winner's prize of $5000.
Last year, Willis outran runner-up Garrett Heath, the reigning USA 1 Mile Road champion, and the surprising Macklin Chaffee to win the event. The University of Michigan alumnus smashed three-time Medtronic TC 1 Mile champion David Torrence's 2011 course record with the win. In women's competition last year, former NCAA champion Sarah Brown edged Canadian Olympian Nicole Sifuentes in the race's final strides to win her first Medtronic TC 1 Mile title.
"We're pleased that Nick will be running with us again this year," Twin Cities In Motion executive director Virginia Brophy Achman said. "It's always special welcoming our champions – and record holders – back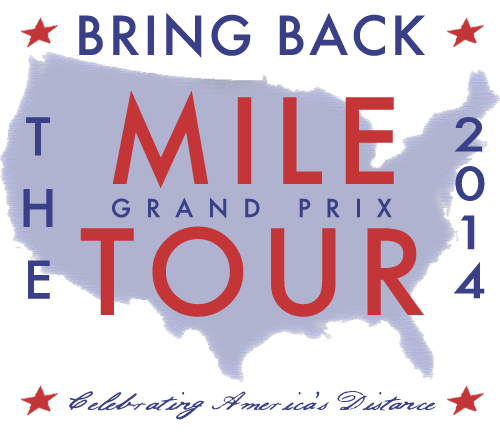 to our races. Nick's a great ambassador to the sport and the mile distance. We can't wait to see what he has in store this year!"
The Medtronic TC 1 Mile is the second stop on the Bring Back the Mile Tour 2014, a nationwide Grand Prix with more than $90,000 in total prize money and a $7500 grand prize purse. The Medtronic TC 1 Mile, organized by Twin Cities In Motion, features an evening of races for runners of all ages and abilities. Action kicks off at 6:53pm CDT and culminates with the professional races at 7:51pm (women) and 8:03pm (men). Start times subject to slight change.
In the coming weeks, Twin Cities In Motion will note additions to the field and make other announcements about the professional races via its Twitter feed, @tcmarathon, or with additional media releases. Follow conversation about the event at #TC1Mile.
About Twin Cities In Motion (TCM): Twin Cities In Motion provides nationally recognized, high quality running events throughout the year, including the Medtronic Twin Cities Marathon. With a mission of promoting healthy lifestyles through running events and community outreach, TCM and its charity partners contribute over $780,000 to related causes annually. For more information, visit tcmevents.org, facebook.com/TwinCitiesInMotion, and follow us on Twitter @tcmarathon.